Our Website Uses Cookies
We and the third parties that provide content, functionality, or business services on our website may use cookies to collect information about your browsing activities in order to provide you with more relevant content and promotional materials, on and off the website, and help us understand your interests and improve the website.
For more information, please contact us or consult our Privacy Notice.
Your binder contains too many pages, the maximum is 40.
We are unable to add this page to your binder, please try again later.
This page has been added to your binder.
Covington has a preeminent practice representing parties before the Committee on Foreign Investment in the United States (CFIUS) and in matters requiring the mitigation of foreign ownership, control or influence (FOCI) over U.S. government contractors.
Our representations have included the leading transactions and most complex CFIUS reviews in the aerospace/defense, software/IT, telecommunications, energy, transportation, chemicals, infrastructure, and finance sectors. Several representations set the bar for U.S. government mitigation of national security threats in particular sectors.
Sale of Takata asssets to Ningbo Joyson Key Safety Systems
Represented Takata before CFIUS in the acquisition of its assets out of bankruptcy by Ningbo Joyson Key Safety Systems in a transaction valued at $1.6 billion.
Genworth Financial's $2.7 billion acquisition by China Oceanwide
Represented Genworth Financial in securing the CFIUS approval of its pending $2.7 billion acquisition by China Oceanwide.
$3 billion CNOOC investment in Chesapeake Energy
Represented China National Offshore Oil Corporation Ltd. (CNOOC) in separate investments in the Eagle Ford and Niobrara shale properties held by Chesapeake Energy.
$15 billion acquisition of Nexen by CNOOC
Represented Nexen in its $15 billion acquisition by China National Offshore Oil Corporation Ltd.
$220 Million Acquisition of Align Aerospace
Represented Align Aerospace in its acquisition by a subsidiary of Aviation Industry Corporation of China (AVIC), the Chinese state-owned aerospace and defense company, in a transaction worth $220 million.
$1.75 billion divestiture of IBM's personal computers division
Represented IBM in the $1.75 billion sale of its personal computers division to Lenovo.
$2.1 billion acquisition of IBM server business by Lenovo
Represented Lenovo in various matters, including acquisition of x86 server business from IBM for $2.1 billion.
China Investment Corporation's investment in AES Corp.
Represented China Investment Corporation in its $1.6 billion investment in AES Corp.
Outbound Investment
Advising Lenovo in securing approval from the Committee on Foreign Investment in the United States on its U.S. $2.3 billion acquisition of IBM's server business.
Wanxiang America acquisition of A123 Systems and related matters
Represented Wanxiang America in separate transactions involving the acquisition of certain assets of A123 Systems, Inc., a lithium ion battery company, and the sale of the Energy Solutions Business of A123 Systems to NEC Corp.
HAECO's Acquisition of TIMCO Aviation
Represented Hong Kong Aircraft and Engineering Co. (HAECO) as regulatory counsel in its $388.8 million acquisition of TIMCO Aviation, a global provider of aviation maintenance, repair, and overhaul services. We handled CFIUS and government contracts matters for HAECO.
China Oceanwide's Acquisition of International Data Group, Inc.
Represented China Oceanwide before CFIUS in its acquisition of International Data Group, Inc.
Midea's $5 Billion Public Offer Takeover of KUKA Systems
Represented Midea Group on CFIUS and related U.S. national security approvals in its $5 billion public offer takeover of Kuka Systems.
Forest City Ratner Companies' joint venture with Shanghai Greenland Group
Represented Forest City Ratner Companies in a joint venture with Shanghai Greenland Group to develop the Atlantic Yards site in Brooklyn, NY.
Sale of Wolfcamp Shale leasehold to Sinochem
Represented Pioneer Natural Resources in the sale of leasehold interests in Wolfcamp Shale to Sinochem.
Sale of CIT Group's Commercial Aircraft Leasing Business
Represented CIT Group before CFIUS in the sale of its commercial aircraft leasing business to Avolon Holdings, a firm owned by the Chinese conglomerate HNA Group.
Acquisition of Enstrom Helicopter
Represented Enstrom Helicopter in its acquisition by Chongqing Helicopter Investment Co., Ltd., a company owned by the Municipality of Chongqing, China.
$2.7 Billion Sale of NXP Semiconductors' Standard Products Business
Represented NXP Semiconductors before CFIUS in the $2.7 billion sale of its Standard Products Business to Beijing Jianguang Asset Management Co and Wise Road capital.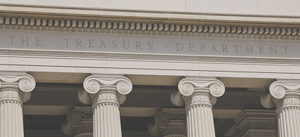 The New CFIUS: Final Regulations Implementing Expanded Authorities Issued
The institutional transformation of the Committee on Foreign Investment in the United States ("CFIUS" or "the Committee") that commenced more than two years ago with the introduction in Congress of the Foreign Investment Risk Review Modernization Act (FIRRMA) now is largely complete with the issuance of the highly anticipated final regulations implementing FIRRMA (the Regulations) on January 13, 2020. The Regulations will become effective February 13, 2020.
The New CFIUS
By clicking on filters, the website automatically displays information related to specific interests.
Example: To find Covington's representative matters, news, and insights related to product liability and mass tort defense class actions, take the following steps:
On the section labeled Use Menu Below to Filter Matters and Results, click the arrow next to Litigation and Investigations under the Practices heading
On the expanded list, click on Class Actions
Refreshed information will be displayed under the Representative Matters and News and Insights sections of the page
To refine the information further, click on Life Sciences under the Industries heading