Our Website Uses Cookies
We and the third parties that provide content, functionality, or business services on our website may use cookies to collect information about your browsing activities in order to provide you with more relevant content and promotional materials, on and off the website, and help us understand your interests and improve the website.
For more information, please contact us or consult our Privacy Notice.
Your binder contains too many pages, the maximum is 40.
We are unable to add this page to your binder, please try again later.
This page has been added to your binder.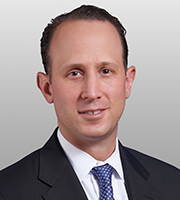 David Fagan co-chairs the firm's top ranked practice on cross-border investment and national security matters, including reviews conducted by the Committee on Foreign Investment in the United States (CFIUS), and also leads the firm's cyber and data security incident response practice. Mr. Fagan is rated by Chambers USA and Chambers Global for his leading expertise in CFIUS matters and privacy and data security, and was named as a Dealmaker of the Year by The American Lawyer for 2016.
On investment and national security issues, Mr. Fagan has represented foreign and domestic clients in various industries (including defense, software, information technology, telecommunications, energy, aviation, space, maritime transportation, ports, and biotechnology/pharmaceuticals) in securing the approval of CFIUS, as well as in connection with ongoing compliance matters related to mitigation agreements with CFIUS. He also frequently handles matters related to the mitigation of foreign ownership, control or influence (FOCI) under applicable national industrial security regulations. Mr. Fagan also has testified before a Congressional commission regarding US national security, trade and investment matters with China.
In the privacy and data security area, Mr. Fagan counsels clients on preparing for and responding to cyber-based attacks on their networks and information, assessing their security controls and practices for the protection of data, developing and implementing information security programs, and complying with federal and state regulatory requirements, as well as on transactional matters involving the transfer of personal data. Mr. Fagan also has been counsel to companies in a range of cyber and data security incidents, including dozens of data security breach matters involving millions of affected consumers.
Counsel to Lenovo in securing CFIUS approval of its $2.1 billion acquisition of the x86 Server Business from IBM.
Counsel to GLOBALFOUNDRIES, a subsidiary of Mubadala Development Company, in securing CFIUS and FOCI approval its acquisition of the IBM Microelectronics Division, valued at more than $1 billion.
Counsel to Nexen in securing CFIUS approval of its $15 billion acquisition by the China National Offshore Oil Corp.
Counsel to multiple companies in responding to data and cybersecurity incidents, including, among others, incidents involving the then-largest single drawdown of cash from ATMs, stolen personal information of more than 50 million consumers, and multiple attacks by Advanced Persistent Threats directed at the intellectual property of defense, life sciences and other IP-intensive companies.
Representative CFIUS and FOCI Matters:
Align Aerospace - Sale to AVIC International
American Express - Joint venture for Global Business Travel with fund comprising multiple foreign investors
AOL - Sale of ICQ instant messaging business to Mail.ru
British Telecommunications - Multiple acquisitions, including Infonet, Counterpane Internet Security, and Comsat International
BAE Systems, Inc. - Multiple acquisitions, including Armor Holdings, MTC Technologies, Atlantic Marine, and the Intelligence Services Group of L-1 Identity Solutions.
Carlyle Group - Multiple transactions, including sale of Landmark and Standard Aero to Dubai Aerospace Enterprise
Check Point Software Technologies - Multiple acquisitions, including NFR Security, PointSec Mobile Technologies, and security appliance business of Nokia
China National Offshore Oil Corporation Ltd. - Separate investments in Eagle Ford and Niobrara shale properties held by Chesapeake Energy.
China Investment Corp. - Investment in AES Corp.
Elbit Systems - Multiple acquisitions, including Tadiran Communications and M-7 Aerospace
Enstrom Helicopter Corporation - Acquisition by Chongqing Helicopter Investment Co., Ltd.
Entrust, Inc. - Sale to Datacard
Global Crossing - Acquisition by ST Telemedia and proposed investment by Hutchison Whampoa
Mubadala Development Company - Investment in Advanced Micro Devices
Nuclear Safety Associates - Acquisition by WS Atkins
Pioneer Natural Resources - Sale of interest in Wolfcamp shale to Sinochem Corp.
Sapient Corp and Publicis Groupe - Acquisition of Sapient by Publicis
SABIC and GE - Sale of GE Plastics to SABIC
SingTel - Acquisition of Trustwave
Stanley, Inc. - Acquisition by CGI Group
Statoil - Acquisition of Brigham Exploration
Virgin Galactic - Investment by Aabar Investments
Wanxiang America - Acquisition of certain assets of A123 Systems, Inc., and divestiture of Energy Solutions Business of A123 Systems to NEC Corp.
Representative Privacy, Data Security, and Cybersecurity Matters:
Advising multiple software clients on developing policies to address disclosure of vulnerabilities to customers and governmental authorities.
Representing multiple Fortune 500 companies in connection with FTC and state attorney general investigations of data security practices, including various security breach incidents that have involved third-party hacker intrusions, data tape and laptop losses, inadvertent disclosures, and employee theft and data sales. These investigations have covered matters that range from the loss of more than 100,000 Social Security numbers to the disclosure of millions of bank account and credit card numbers.
Advising multiple communications service providers on compliance with law enforcement process requests for data and responding to leaks of information by Edward Snowden.
Advising multiple technology and software companies on security-related matters, including supply chain security and compliance with government requirements for the handling of sensitive government information.
Representing clients on various federal and state legislative data security and cybersecurity.
Negotiating and advising on data and cyber security requirements in vendor agreements across a range of industries, including content providers, leading pharmaceutical companies, and financial institutions.
Representing multiple clients in governmental audits of their information security practices.
The American Lawyer, "Dealmakers of the Year" (2019)
The American Lawyer, "Dealmakers of the Year" (2016)
National Law Journal, "Cybersecurity & Data Privacy Trailblazer" (2015)
China Law & Practice, "Outbound Deal of the Year" (2016)
Law360, "International Trade MVP" (2018, 2014)
Chambers USA - America's Leading Business Lawyers, International Trade: CFIUS Expert (2010-2019) and Privacy & Data Security (2009-2015)
Chambers Global, International Trade - CFIUS Experts (US) (2012-2019) and Privacy & Data Security (US) (2012-2016)
Legal 500 US, Recognized for Cyber Law (2015-2017), International Trade (2013-2017), and Technology - Data Protection and Privacy (2010-2015)
Named to Cybersecurity Docket's "Incident Response 30" (2016, 2019)
Washington DC Super Lawyers, International (2017-2019); "Rising Star" (2013-2014)
Washingtonian, National Security "Top Lawyer" (2013, 2015, 2017), Cybersecurity (2015, 2017, 2018)
Law360, Rising Star - International Trade (2010)

Global Supply Chain Toolkit
We help clients navigate the legal, reputational, and regulatory risks that can arise across their global supply chains.
Learn More

Doing Business in China?
Covington helps clients validate or recalibrate their existing strategies for doing business in and with China.
Get Practical Guidance
Education
New York University School of Law, J.D., 2001
Georgetown University, B.S.F.S., 1996
magna cum laude
Phi Beta Kappa