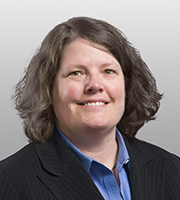 Heather Finstuen is special counsel in the firm's Washington, DC office. Her practice focuses on government contracts, litigation and internal investigations, and national security law.
Ms. Finstuen represents and counsels government contractors in connection with internal investigations, mandatory disclosures, federal inquiries and investigations, and compliance policies and procedures. Ms. Finstuen's experience includes conducting internal fraud and ethics investigations in various industries (defense, software, banking and finance, healthcare, food) into a range of issues including labor charging, billing and claims, sourcing requirements, manufacturing and quality control processes, accounting, compensation structures, and mortgage foreclosure practices.
She has represented companies in connection with investigations and consent orders of the Department of Justice, the Department of Defense, the Federal Reserve Board, the Office of the Comptroller of the Currency, the Federal Deposit Insurance Corporation, and the Securities and Exchange Commission. Ms. Finstuen also has represented Fortune 500 companies in complex commercial litigation in federal and state courts.
In the national security area, Ms. Finstuen represents domestic and international companies in numerous industries in securing the approval of the Committee on Foreign Investment in the United States (CFIUS) and provides ongoing counseling on implementing and complying with CFIUS mitigation agreements. She frequently advises companies and individuals on national security regulations relating to security clearances, safeguarding classified information, and the determination and mitigation of foreign ownership, control, or influence (FOCI) by the Defense Security Service (DSS) of the Department of Defense.
Before joining the firm, Ms. Finstuen served as a law clerk to the Honorable Carolyn Dineen King of the United States Court of Appeals for the Fifth Circuit.