Our Website Uses Cookies
We and the third parties that provide content, functionality, or business services on our website may use cookies to collect information about your browsing activities in order to provide you with more relevant content and promotional materials, on and off the website, and help us understand your interests and improve the website.
For more information, please contact us or consult our Privacy Notice.
Your binder contains too many pages, the maximum is 40.
We are unable to add this page to your binder, please try again later.
This page has been added to your binder.
Heather L. Finstuen
Of Counsel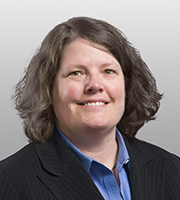 Heather Finstuen is of counsel in the firm's Washington, DC office. Her practice focuses on government contracts, litigation and internal investigations, and national security law.
Ms. Finstuen represents and counsels government contractors in connection with internal investigations, mandatory disclosures, federal inquiries and investigations, and compliance policies and procedures. Ms. Finstuen's experience includes conducting internal fraud and ethics investigations in various industries (defense, software, banking and finance, healthcare, food) into a range of issues including labor charging, billing and claims, sourcing requirements, manufacturing and quality control processes, accounting, compensation structures, and mortgage foreclosure practices.
She has represented companies in connection with investigations and consent orders of the Department of Justice, the Department of Defense, the Federal Reserve Board, the Office of the Comptroller of the Currency, the Federal Deposit Insurance Corporation, and the Securities and Exchange Commission. Ms. Finstuen also has represented Fortune 500 companies in complex commercial litigation in federal and state courts.
In the national security area, Ms. Finstuen represents domestic and international companies in numerous industries in securing the approval of the Committee on Foreign Investment in the United States (CFIUS) and provides ongoing counseling on implementing and complying with CFIUS mitigation agreements. She frequently advises companies and individuals on national security regulations relating to security clearances, safeguarding classified information, and the determination and mitigation of foreign ownership, control, or influence (FOCI) by the Defense Security Service (DSS) of the Department of Defense.
Before joining the firm, Ms. Finstuen served as a law clerk to the Honorable Carolyn Dineen King of the United States Court of Appeals for the Fifth Circuit.
Representative government contracts, litigation, and investigation matters:

Representing a Fortune 500 defense contractor in a False Claims Act investigation involving labor charges at overseas military bases.
Representing a Fortune 100 defense contractor in a criminal export controls and False Claims Act sourcing action by the Department of Justice.
Representing a defense contractor in a criminal fraud and civil False Claims Act matter involving military armor.
Conducting an internal investigation on behalf of a cleared defense contractor into compliance with national industrial security regulations.
Representing a government contractor in a False Claims Act investigation brought by the Department of Justice involving the pricing of goods supplied to the US military.
Advising a defense contractor in an action by an Air Force Accident Investigation Board.
Serving as Board-appointed monitor for a national healthcare company under civil and criminal investigation for Medicare billing and quality control practices, including conducting numerous internal investigations and advising on development of compliance policies and procedures.
Representing financial institutions in FIRREA actions by the Department of Justice involving payment processers and FHA-insured mortgage loans.
Representing the independent consultant, Treliant Risk Advisors LLC, in conducting a required independent review of a financial firm's mortgage foreclosure practices.
Representing a company in an SEC enforcement action regarding inventory accounting issues.
Representing The Gillette Company in environmental insurance coverage litigation in Massachusetts state court.
Representative national security, CFIUS, and FOCI matters:
Securing CFIUS approval for numerous companies, including Nexen (acquisition by China National Offshore Oil Corporation Ltd.); Elbit Systems (multiple acquisitions, including acquisition of M7 Aerospace); BAE Systems, Inc. (acquisition of Marine Hydraulics International); e2v technologies (acquisition of QP Semiconductor) and Energy Future Holdings (investment in Oncor Electric Delivery Company by the Government Investment Corporation of Singapore and the Ontario Municipal Employees Retirement System).
Counseling multiple companies on implementing and complying with CFIUS mitigation agreements, FOCI mitigation agreements, and related policies and procedures.
Advising defense and technology companies, private equity and investment funds, and a leading education and research institution on national industrial security requirements and obtaining security clearances.
Representing a Honduran national in the US Court of Appeals for the Third Circuit in successfully challenging a Board of Immigration Appeals' decision denying withholding of removal.
Advising a national civil rights organization on US constitutional issues relating to the state detention of material witnesses.
Education
University of Oklahoma College of Law, J.D., 2006
with highest honors
Order of the Coif
Oklahoma Law Review, Editor-in-Chief
University of Illinois, M.A., 1995
Occidental College, B.A., 1990