Our Website Uses Cookies
We and the third parties that provide content, functionality, or business services on our website may use cookies to collect information about your browsing activities in order to provide you with more relevant content and promotional materials, on and off the website, and help us understand your interests and improve the website.
For more information, please contact us or consult our Privacy Notice.
Your binder contains too many pages, the maximum is 40.
We are unable to add this page to your binder, please try again later.
This page has been added to your binder.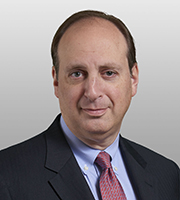 Mark Plotkin advises a globally diverse client base on U.S. national security, data privacy, and financial services matters; he is the only attorney in the United States ranked by Chambers in all three fields. He frequently handles matters that combine these disciplines, including in cases before the Committee on Foreign Investment in the United States (CFIUS), anti-money laundering (AML), and Bank Secrecy Act (BSA) matters, USA PATRIOT Act, Gramm-Leach-Bliley Act and Dodd-Frank Act compliance issues, and other bank regulatory, defense and security matters. He has been named Dealmaker of the Year by The American Lawyer, a Regulatory and Compliance Trailblazer by The National Law Journal, and a Most Valuable Player by Law360.
He has advised many leading companies, including non-banking companies such as AAA, Facebook, Microsoft, and the NFL on financial services matters. He also advises and represents many U.S. and foreign banking and financial services firms before the Office of the Comptroller of the Currency (OCC), the Board of Governors of the Federal Reserve System (FRB), the Federal Deposit Insurance Corporation (FDIC), the Federal Trade Commission (FTC) and other domestic and foreign regulatory agencies. These matters include de novo bank charters, mergers and acquisitions, bank activities and structures, electronic banking, data privacy, security breaches, anti-money laundering and BSA compliance reviews, and compliance with other laws. He is recognized for his expertise in electronic commerce and pioneering novel banking powers and services. He is Co-Editor of Regulation of Foreign Banks and Affiliates in the United States (West Publishing, 2012), and Editor-in-Chief of E-Commerce Law and Business (Aspen Publishing, 2003).
In the national security arena, Mr. Plotkin represents clients before CFIUS in obtaining Exon-Florio approval for foreign investments in the United States and on foreign ownership, control, or influence (FOCI) reviews before the Defense Security Service (DSS) of the U.S. Department of Defense. His experience includes negotiating several of the most significant, complex and sensitive national security agreements with the U.S. government in recent years. Among other landmark CFIUS matters, Mr. Plotkin represented Lenovo in its $2.3 billion acquisition of IBM's x86-based server business, Nexen Inc. in its $15.1 billion sale to CNOOC Ltd., China Investment Corporation in its $1.6 billion investment in AES Corporation, Deutsche Börse in its proposed $9.5 billion acquisition of the New York Stock Exchange, Stanley Inc. in its $1 billion acquisition by CGI Group, Temasek Holdings in its multi-billion dollar investment in Merrill Lynch, IBM in the company's $1.75 billion sale of its personal computer division to Lenovo in 2005, and Global Crossing in its $250 million acquisition by Singapore Technologies Telemedia.
Mr. Plotkin also chairs the firm's National Security and Defense Industry Group, is a frequent writer and lecturer on national security matters, and teaches a course on national security law at Georgetown University Law Center.
AAA — financial services
AOL — national security
BAE Systems — national security
Broadridge — financial services
Brown Brothers Harriman — financial services
BT — national security
Carlyle Group — national security
China Investment Corporation — national security
Deutsche Börse — national security
Energy Future Holdings — national security
Expedia — financial services
Facebook — financial services
Forethought Financial Group — financial services
Gaz Métro — national security
Hulu — financial services
IBM — national security
Investment Company Institute — financial services
JP Morgan Chase — financial services
Lenovo — national security
Lindsay Goldberg — national security
Microsoft — financial services
National Cooperative Bank — financial services
National Football League — financial services
New York Life — financial services
Nexen — national security
Northrop Grumman — national security
Procter & Gamble — financial services
Pacific Telecom — national security
Regions Bank — financial services
Temasek Holdings — national security/financial services
Westinghouse — national security
Memberships and Affiliations
Co-Editor and Co-Author, Regulation of Foreign Banks and Affiliates in the United States (West Publishing, 2012)
Editor-in-Chief and Co-Author, E-Commerce Law and Business (Aspen Publishing, 2003)
National Eagle Scout Association
Yale University, Class Secretary
Harvard Law School, Reunion Chair
Adjunct Professor of Law, Georgetown University Law Center
Berkeley College Fellow
Sidwell Friends School Development Board (1998-2004)
Board of Governors, Association of Yale Alumni (2007-2010)
Harvard College, Teaching Fellow (1984-1986)
The American Lawyer, Dealmaker of the Year
Law360, International Trade MVP (multiple years)
China Law & Practice, "Outbound Deal of the Year"
Chambers USA: America's Leading Lawyers for Business (multiple years)
Chambers Global (multiple years)
Best Lawyers in America (multiple years)
Super Lawyers (multiple years)
Legal 500 US (multiple years)
Washingtonian Magazine — Best Lawyers in Washington (multiple years)