Morgan Schreurs
Associate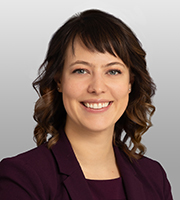 Morgan Schreurs represents and counsels corporate, political, and individual clients in matters before Congress and government agencies. She also conducts internal workplace policy assessments, culture reviews, and misconduct investigations.
Prior to joining Covington, Ms. Schreurs served as an Oversight & Investigations Law Clerk to the U.S. Senate Committee on Health, Education, Labor & Pensions (HELP) and provided Minnesota State government relations support to principal lobbyists for a food and consumer-products trade association and a health and disability non-profit organization. In Minnesota, Ms. Schreurs was active in agriculture policy advocacy and education.
Ms. Schreurs also supported federal, state, and local political candidates while working for a political non-profit organization in Minnesota and worked on a 2016 presidential campaign.
Ms. Schreurs is a member of the Bar of Maryland. District of Columbia bar application pending; supervised by principals of the firm.