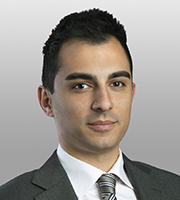 Antonio Michaelides helps clients navigate international HR-legal compliance issues.
Mr. Michaelides advises clients across a range of industries on both day-to-day HR-legal matters and larger strategic projects arising out of company restructures and global mobility arrangements.
Mr. Michaelides has particular experience of managing large-scale international assignment projects involving the secondment of employees from Europe and the U.S. to the Middle East and vice-versa. He also regularly assists clients seeking to protect their confidential business information, including intellectual property.
Clients appreciate his responsiveness and business-focused advice, and benefit from his cultural awareness and extensive language skills in the context of managing international projects.
In addition, Mr. Michaelides has presented, and provided training, to clients and external organizations on the challenges of international assignment management and other common global mobility issues.