Our Website Uses Cookies
We and the third parties that provide content, functionality, or business services on our website may use cookies to collect information about your browsing activities in order to provide you with more relevant content and promotional materials, on and off the website, and help us understand your interests and improve the website.
For more information, please contact us or consult our Privacy Notice.
Your binder contains too many pages, the maximum is 40.
We are unable to add this page to your binder, please try again later.
This page has been added to your binder.
Catherine J. Dargan
Partner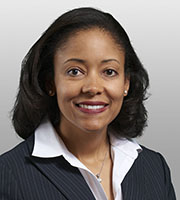 From sales of emerging venture-backed companies to multi-billion dollar acquisitions, Catherine Dargan has advised numerous companies on their important strategic transactions for over 20 years. Ms. Dargan has broad experience in mergers and acquisitions, both public and private, and partnering arrangements. Ms. Dargan is Chambers-rated in Corporate/M&A, serves on the editorial board of M&A360, and was designated a "Life Science Star" and was recently named "Best in M&A" by LMG Euromoney and among The National Law Journal's "Outstanding Women Lawyers." She co-leads Covington's Mergers & Acquisitions practice and is a member of the firm's Management Committee. According to Legal 500 US, Ms. Dargan "is 'excellent, pragmatic, personable and dedicated'.
In addition to structuring and negotiating transactions, Ms. Dargan regularly assists clients with corporate governance, compliance and other matters.
Ms. Dargan also regularly advises clients on a variety of commercial agreements relating to manufacturing, supply, and distribution of core products. She represents clients in a variety of industries including life sciences, defense and government contracting, consumer products, technology and gaming, media, sports, and equipment and manufacturing.
Merck in its:

$2.7 billion acquisition of ArQule (NASDAQ: ARQL);
€2.1 billion acquisition of Antelliq Group, a leader in digital animal identification, traceability and monitoring solutions, the fastest growing part of the animal health industry;
$1.05 billion acquisition of Peloton Therapeutics; and
multi-year global merger integration with Schering-Plough.

Astellas in its $3 billion acquisition of gene therapy company Audentes Therapeutics, Inc. (NASDAQ: BOLD).
Emergent BioSolutions in its:

$735 million acquisition of Adapt Pharma and its flagship product, NARCAN; and
$270 million acquisition of PaxVax.
AstraZeneca in its:

$600 million acquisition of Actavis' branded respiratory business in the U.S. and Canada;
$1.26 billion acquisition of Ardea Biosciences (NASDAQ: RDEA);
up to $4.3 billion acquisition of Bristol-Myers Squibb's interests in the companies' diabetes alliance in initial consideration and regulatory, launch and sales-related payments;
approximately $3.5 billion strategic diabetes alliance with Bristol-Myers Squibb in connection with BMS's acquisition of Amylin Pharmaceuticals, including assistance in structuring agreements for the acquisition and operation of Amylin's diabetes business by AZ and BMS;
acquisition of AlphaCore Pharma by MedImmune, AstraZeneca's biologic arm; and
$325 million divestiture of assets relating to Myalept.

Salix Pharmaceuticals in its:

$2.6 billion acquisition of Santarus, Inc. (NASDAQ: SNTS); and
$300 million acquisition of Oceana Therapeutics, Inc.

Aristocrat Technologies in its:

$990 million acquisition of Big Fish Games, Inc.; and
$1.28 billion acquisition of Video Gaming Technologies.

Boehringer Ingelheim in its:

$880 million sale of Fort Dodge;
$300 million sale of its sterile injectables generics business (Bedford Laboratories); and
acquisition of certain animal health products divested in connection with the Pfizer-Wyeth merger.

Takeda in its acquisition of Intellikine, Inc. for $190 million upfront and up to $120 million in additional potential clinical development milestone payments.
Abbott Laboratories in its:

up to $400 million acquisition of Optimedica;
$410 million acquisition of Evalve, Inc., a medical device developer, by Abbott Vascular; and
$3.7 billion acquisition of Kos Pharmaceuticals, Inc. (NASDAQ: KOSP).

Eli Lilly in its:

acquisition of SGX Pharmaceuticals, Inc. (NASDAQ: SGXP), a San Diego-based biotechnology company; and
divestiture of its Tippecanoe manufacturing facility to Evonik Industries.

The Procter & Gamble Company in its 50/50 joint venture with Inverness Medical Innovations, Inc. for the development, manufacturing, marketing and sale of existing and to-be-developed consumer diagnostic products in a transaction valued at $650 million.
Eisai Co., Ltd. and Eisai Inc. in the:

$130 million acquisition of rights to Zonegran(TM) (zonisamide), an anti-epileptic drug, held by Elan Corporation, plc;
acquisition of four oncology drugs for $205 million from Ligand Pharmaceuticals Inc.;
divestiture of Gliadel to Arbor; and
Morphotek, Inc., a subsidiary of Eisai Inc., in the acquisition of certain assets relating to a proprietary tumor targeting platform from TransMolecular, Inc.
Represented a non-profit, non-partisan policy organization dedicated to engaging young adults in the political process.
Advised a non-profit in various consulting and services arrangements.
Memberships and Affiliations
Law360, Mergers & Acquisitions Editorial Advisory Board (2012-present)
LMG Life Sciences, Americas - "M&A Attorney of the Year" (2020)
The Deal, "Healthcare, Pharma & Biotech Dealmaker of the Year" (2020)
Named as one of "The Most Influential Women in Mid-Market M&A" by Mergers & Acquisitions magazine (2019, 2015)
The National Law Journal, "Outstanding Women Lawyers" (2015)
Named as "Best in Mergers & Acquisitions" by Euromoney Legal Media Group, Americas Women in Business Law Awards (2014)
Chambers USA, Corporate/M&A & Private Equity (2014-2020)
Washington DC Super Lawyers, Mergers & Acquisitions (2019-2020)
National Law Journal, D.C. Deal Maker of the Year (2013)
LMG Life Sciences, "Life Science Star" (2012-2019)
Legal 500 US

Leading Lawyer in M&A: Large deals ($1B-$5B) (2014)
M&A: Large deals ($1B-$5B) (2012-2017)
M&A: Commercial Deals and Contracts (2016-2017)
Healthcare: Life Sciences (2013-2014)
Media, Technology and Telecoms (2014)

COVID-19: Legal and Business Toolkit
We are helping clients around the world navigate this evolving, complex situation.
View the Toolkit
Judicial Clerkship
Hon. Matthew J. Perry, U.S. District Court, District of South Carolina, 1994 - 1995