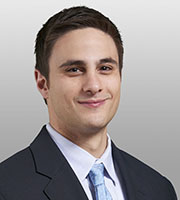 Eric Sandberg-Zakian advises clients on international trade controls and represents clients in government investigations involving matters of national security and international trade.
Mr. Sandberg-Zakian's advisory works covers U.S. economic sanctions and export controls. He advises on interpretive issues, secures licenses, analyzes jurisdiction and classification issues, performs risk assessments, advises on corporate transactions, develops compliance programs, and assist clients with voluntary disclosures.
Mr. Sandberg-Zakian also represents clients in regulatory enforcement actions and white collar criminal investigations with national security implications. He specializes in defending clients in parallel investigations by regulatory enforcement agencies and criminal prosecutors. He conducts internal investigations for clients involving potential violations of the laws governing international trade, and regularly counsels companies on voluntary disclosures to primary regulators in matters that could give rise to criminal prosecution.
He has worked with clients in the aerospace, defense, oil and gas, pharmaceutical, manufacturing, technology, not-for-profit, consulting, and financial sectors. He has handled investigations by or matters before the Treasury, Commerce, and State Departments, the Bureau of Alcohol, Tobacco, Firearms, and Explosives, the Securities and Exchange Commission, and the Department of Justice.
Mr. Sandberg-Zakian maintains an active pro bono practice, and has helped pro bono clients with matters before the U.S. Department of Veterans Affairs, U.S. Congress, U.S. Supreme Court, and Sixth Circuit Court of Appeals.