Our Website Uses Cookies
We and the third parties that provide content, functionality, or business services on our website may use cookies to collect information about your browsing activities in order to provide you with more relevant content and promotional materials, on and off the website, and help us understand your interests and improve the website.
For more information, please contact us or consult our Privacy Notice.
Your binder contains too many pages, the maximum is 40.
We are unable to add this page to your binder, please try again later.
This page has been added to your binder.
Peter Lichtenbaum
Partner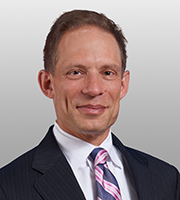 Peter Lichtenbaum advises clients on a broad array of international regulatory compliance and trade matters, including export controls, economic sanctions, national security reviews of foreign investments, anti-corruption laws, market access, and international trade disputes. He has specialized experience in the aerospace and defense industries.
Mr. Lichtenbaum is ranked in Band 1 for Export Controls & Sanctions in Chambers USA (2015), which reports that "clients laud him as 'a real subject matter expert' who 'knows how the regulators think.'" Chambers Global (2015) described him as "a much-praised trade controls attorney, with impressive experience advising on enforcement actions and investigations. Clients prize his 'clear and balanced advice,' 'thorough and thoughtful' approach and talent for providing 'high-level, strategic advice.'"
Mr. Lichtenbaum has recently helped several companies establish, review or enhance their compliance programs. He has worked with many leading aerospace and defense companies on internal investigations and disclosures related to trade controls and China. He also advises many of these companies on export control reform and defense trade policy issues, including international agreements on the regulation of defense trade. He has extensive experience with the trade controls issues that arise in the U.S. system for national security review of foreign investment, helping companies to identify issues and mitigate government concerns.
Mr. Lichtenbaum served as Vice President for Regulatory Compliance and International Policy at BAE Systems, Inc., the U.S. subsidiary of one of the world's largest defense contractors. He was responsible for a broad array of regulatory compliance and policy issues. He participated in BAE Systems' development of innovative standards of internal governance in order for the company to be recognized as a global leader in ethical business conduct.
Previously, Mr. Lichtenbaum held senior positions in the Department of Commerce, one of three key agencies responsible for administering US trade controls. From October 2003 through February 2006, he served as the Assistant Secretary of Commerce for Export Administration, responsible for developing Bureau of Industry and Security (BIS) policies regarding export controls imposed for national security, foreign policy, nonproliferation, and other reasons. Mr. Lichtenbaum chaired the inter-agency Advisory Committee on Export Policy, and managed BIS's participation in multilateral export control regimes. He represented the Department of Commerce in many sensitive matters reviewed by the Committee on Foreign Investment in the United States (CFIUS). Mr. Lichtenbaum served for several months as Acting Under Secretary of Commerce for Industry and Security and as Acting Deputy Under Secretary of Commerce for International Trade.
Mr. Lichtenbaum has also managed the development and defense of several major WTO dispute settlement cases, in which he worked closely with the Office of the U.S. Trade Representative and other governments. He advised major companies regarding WTO trade policy matters. He also has significant experience handling a wide variety of countervailing duty and other subsidy matters.
Advising major personal device manufacturer regarding its trade controls due diligence on target companies.
Advising large Middle East-based petrochemical company regarding its overall compliance program, including trade controls and anti-corruption.
Advising U.S.-based private equity fund regarding its due diligence, acquisition and integration of an Asia-based satellite company.
Advising U.S.-based multinational company in its compliance with U.S. export controls and trade sanctions, including with respect to Russia and Iran.
Advising large U.S.-based aerospace and defense company regarding its response to U.S. government investigations of export control violations related to China
Advising major international consultancy in review of its trade controls compliance program.
Advising large U.S.-based consultancy in review of its trade controls compliance program.
Advised large multinational company regarding internal investigation and disclosure of dual-use export control violations related to China.
Advised U.S. helicopter manufacturer regarding CFIUS and export control review and filings in connection with its sale to a Chinese state-owned entity.
Advised U.S. helicopter manufacturer regarding market access concerns related to government procurement in Latin America.
Advised major aerospace company regarding settlement of Justice Department and State Department defense export control enforcement cases.
Led analysis of European dual-use and defense trade controls for major aerospace company with sites in several countries.
Advised on application of new U.S. and European sanctions on Libya to ongoing business operations of multinational firms.
Defended individual charged with criminal violations of U.S. dual-use export controls.
Assisted U.S. aerospace company with export classification and licensing requirements for joint venture with Chinese partner.
Represented U.S. company in State Department and CFIUS review of asset sale to Chinese purchaser.
Advising global pro bono law firm regarding a wide range of international human rights issues, such as restrictions on non-government organizations and land confiscation policies.
Memberships and Affiliations
U.S. State Department, Defense Trade Advisory Group (DTAG)
Washington Export Council, Chairman
American League for Exports and Security Assistance (ALESA), General Counsel
Defense Export Controls Forum, Steering Committee and former Chairman
American Bar Association Section of International Law, past co-Chair, Committee on Export Controls and Economic Sanctions
U.S. Chamber of Commerce, International Policy Committee
Aerospace Industries Association, International Council (2007-2010)
BAE Systems, Inc., Vice President for Regulatory Compliance and International Policy
U.S. Department of Commerce, Assistant Secretary for Export Administration
U.S. Department of Treasury, Office of General Counsel (Honors Attorney)
Mr. Lichtenbaum was recognized by GIR as one of the 25 most respected sanctions lawyers in Washington, DC (2019).
Law360, International Trade MVP (2012)
Chambers Global, International Trade (2014-2020)
Chambers USA - America's Leading Business Lawyers, International Trade: Export Controls & Economic Sanctions (2013-2019)
Best Lawyers in America (2013-2020)
Legal 500 US, "Leading Lawyer" - Litigation: International Trade (2014-2017)
Legal 500 US, Litigation: International Trade (2013-2017)
Washington DC Super Lawyers, International (2014-2019)
Who's Who Legal, Trade & Customs (2015)

COVID-19: Legal and Business Toolkit
We are helping clients around the world navigate this evolving, complex situation.
View the Toolkit
Education
Harvard Law School, J.D., 1990
Harvard University, John F. Kennedy School of Government, M.P.P., 1990
Princeton University, Woodrow Wilson School of Public and International Affairs, A.B., 1986
magna cum laude
Phi Beta Kappa