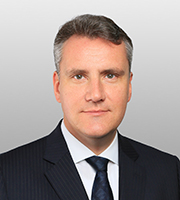 Jörn Hirschmann is a partner in the Frankfurt office. His practice focuses on mergers & acquisitions and private equity deals, with an emphasis on the German healthcare sector. He also advises clients on ECM and other corporate transactions.
In addition, Mr. Hirschmann has significant experience advising clients in the commercial real estate field.
From 2012-2016, Mr. Hirschmann was Group Head of Compliance, Legal and M&A of Asklepios Group, Germany's second largest hospital operator.