Our Website Uses Cookies
We and the third parties that provide content, functionality, or business services on our website may use cookies to collect information about your browsing activities in order to provide you with more relevant content and promotional materials, on and off the website, and help us understand your interests and improve the website.
For more information, please contact us or consult our Privacy Notice.
Your binder contains too many pages, the maximum is 40.
We are unable to add this page to your binder, please try again later.
This page has been added to your binder.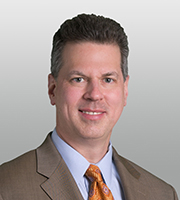 David Stein advises clients on retail financial services, credit reporting, financial privacy, payments, fair lending, and technology and e-commerce issues. He assists banks, non-bank lenders, consumer reporting agencies, payments and technology companies, and their vendors with regulatory, compliance, supervision, enforcement, and transactional matters.
Mr. Stein has significant experience advising clients on compliance with the FCRA, GLBA, ECOA, EFTA, TILA, TISA, FDCPA, Dodd-Frank Wall Street Reform and Consumer Protection Act, and FTC Act. Mr. Stein is a member of the firm's fintech and artificial intelligence initiatives and works with clients on innovative technologies, such as blockchain and distributed ledger technology, bitcoin and other virtual currencies, big data and data analytics, online lending, and payments technology.
Mr. Stein previously served in senior regulatory and policy-making positions at the Consumer Financial Protection Bureau (CFPB) and the Federal Reserve Board (FRB). He played a significant role in developing regulations and policy on credit reporting and financial privacy, retail payments systems and debit interchange, consumer credit, fair lending, deposit accounts and overdraft services, unfair or deceptive acts or practices, and mortgage origination and servicing. Mr. Stein draws upon his government experience in representing clients before the CFPB, the FRB, and other regulatory agencies and leverages his insights into the regulatory process to provide clients with practical, actionable advice.
Provided advice to banks, consumer reporting agencies, and non-bank lenders on a broad range of credit reporting and financial privacy issues.
Advised digital gaming companies on the use of virtual currencies.
Advised a Fortune 500 company evaluate a bitcoin solution to cross-border fund transfers.
Provided advice to a small-business lender regarding fair lending and credit reporting issues.
Advised a national bank in responding to an OCC supervisory inquiry about sales practices and unauthorized account openings.
Prepared comment letters for trade association clients on the CFPB's proposed arbitration rule.
Prepared a comment letter for a trade association client on the CFPB's proposed small-dollar lending rule.
Assisted a consumer reporting agency in preparing a compliance plan to satisfy the terms of a CFPB consent order.
Represented a regional bank in responding to FRB supervisory concerns regarding overdraft services.
Conducted readiness reviews or simulated exams to assist two consumer reporting agencies prepare for CFPB examinations.
Assisted a trade association evaluate and develop alternatives to proposed legislation adverse to members.
Advised a regional bank in responding to CFPB fair lending concerns related to a credit card portfolio.
Assisted a national bank prepare a comprehensive action plan to satisfy an OCC consent order on the marketing and sale of credit card add-on products.
Assisted a regional bank with a review of overdraft protection programs in preparation for a potential regulatory inquiry.
Advised a bank on regulatory risks of acquiring an institution with a military allotment business.
Assisted a debt collector/debt buyer prepare redress and compliance plans to satisfy the terms of a CFPB consent order.
Assisted a national bank achieve compliance with the OCC's Heightened Standards and three-lines-of-defense model.
Prepared a consolidated risk assessment for a bank holding company and a fair lending risk assessment for a regional bank.
Memberships and Affiliations
American Bar Association, Consumer Financial Services Committee, Privacy Subcommittee, Co-Vice Chair (2015-2017), Chair (beginning 2017)
American College of Consumer Financial Services Lawyers, Fellow
Promontory Financial Group, Director (2012-2015)
Consumer Financial Protection Bureau, Office of Regulations, Senior Supervisory Attorney-Advisor (2011-2012)
Board of Governors of the Federal Reserve System, Division of Consumer and Community Affairs, Managing Counsel (2008-2011), Counsel (2003-2008), Senior Attorney (2001-2003), Attorney (1999-2001)