Our Website Uses Cookies
We and the third parties that provide content, functionality, or business services on our website may use cookies to collect information about your browsing activities in order to provide you with more relevant content and promotional materials, on and off the website, and help us understand your interests and improve the website.
For more information, please contact us or consult our Privacy Notice.
Your binder contains too many pages, the maximum is 40.
We are unable to add this page to your binder, please try again later.
This page has been added to your binder.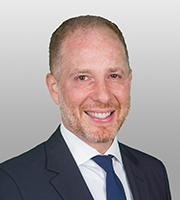 Dan Shallman provides practical and strategic advice to major corporations, independent board committees, and senior executives faced with sensitive government and internal investigations. A former federal white collar crime prosecutor with over 20 years of experience in high stakes criminal and civil matters, Mr. Shallman is a skilled trial lawyer, negotiator, investigator, and strategist.
Mr. Shallman was a founding partner of Covington's Los Angeles Office in 2015 and serves as Hiring Partner. He was recently named one of the most influential white collar defense attorneys in Los Angeles by the LA Business Journal. A leader in the Los Angeles legal community, Mr. Shallman currently serves as Co-Chair of the ABA White Collar Crime Committee for Southern California, as a member of the Board of Directors of Bet Tzedek Legal Services, and previously served as Chair of the 1,200-lawyer Legal Division of the Jewish Federation of Los Angeles.
Counsel for the Audit Committee of a publicly traded gaming and integrated resort company. Led independent internal investigation of alleged FCPA violations in Macau and China, and represented the Audit Committee in parallel DOJ and SEC investigations.
Counsel for a leading manufacturer of military parts in a DOJ False Claims Act investigation of alleged failure to comply with MIL-SPEC requirements for testing and qualification.
Counsel for a leading professional services firm in connection with a DOJ investigation of alleged improper payments to government officials.
Counsel for a leading construction and engineering company in connection with an investigation by World Bank INT into alleged corruption, collusion, and fraud in World Bank funded projects in Asia.
Counsel for the Special Litigation Committee of the Board of Directors of a technology company in conducting an independent investigation of alleged self-dealing and improper stock option awards by management.
Trial counsel for Harry Potter author, J. K. Rowling, and Warner Bros. in a high profile copyright infringement trial. Defeated fair use claims and obtained a permanent injunction against the defendant publisher.
Counsel for a medical receivables company in an investigation by state authorities into allegations of insurance fraud and kickbacks.
Counsel for a leading pharmaceutical company in a whistleblower case alleging insurance fraud.
Counsel for a leading film and production company in a SEC investigation of alleged FCPA violations in China. No action taken by SEC.
Obtained declination from DOJ on behalf of a major film company in an investigation of alleged FCPA violations in Africa.
Obtained declination from the U.S. Attorney's Office on behalf of a major sportswear company in an investigation of alleged misleading advertising and obstruction of justice.
Obtained declination and secured witness status from the U.S. Attorney's Office on behalf of a senior California elected official in a federal political corruption investigation.
Obtained declination from the U.S. Attorney's Office on behalf of a Member of Congress in a corruption and fraud investigation. Represented client in House Ethics Committee investigation, which resulted in a complete exoneration.
Advised a leading e-commerce company on consumer privacy and data protection issues, and in preparing for and responding to data intrusions.
Obtained a highly favorable resolution of a DOJ criminal antitrust investigation on behalf of an international airline in a cartel investigation involving alleged price-fixing of passenger ticket prices and air cargo rates.
As a federal prosecutor, Mr. Shallman led a two-year grand jury investigation into political corruption in Southeast Los Angeles County resulting in a 39-count indictment against the former Mayor of Lynwood and three associates. Following a two-month trial, the jury returned guilty verdicts on all counts, and the lead defendant received one of the longest sentences ever imposed upon a public official for corruption in office (188 months).
Memberships and Affiliations
American Bar Association White Collar Crime Committee for Southern California, Co-Chair
Legal Division of the Jewish Federation of Greater Los Angeles, Chair (2011-2013) and Vice-Chair (2009-2010)
EMET, the Young Lawyers Division, Jewish Federation of Greater Los Angeles, Co-Chair and Founder (2007-2008)
Geller Leadership Project, Jewish Federation of Greater Los Angeles, Co-Chair (2006)
Los Angeles Business Journal, "Most Influential Lawyers: White Collar and Cyber Crime" (2015)
Southern California Super Lawyers, Criminal Defense: White Collar (2008-2016)
U.S. Department of Justice, "Director's Award" for Superior Performance as an Assistant U.S. Attorney