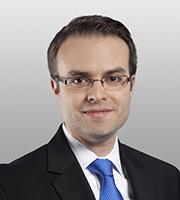 Patrick Manchester represents a variety of clients in the purchase and sale of public and private companies and their assets. His experience includes helping clients navigate all aspects of asset and stock acquisitions and public and private merger transactions.
Mr. Manchester has represented a number of major life sciences companies on the buy-side and sell-side of both public and private acquisitions. He has also represented sponsors and target companies in private equity transactions covering a wide range of industries.
Mr. Manchester's pro bono practice includes advising non-profit clients in connection with significant life cycle events, and providing governance and other advice to a non-profit board of directors.