Our Website Uses Cookies
We and the third parties that provide content, functionality, or business services on our website may use cookies to collect information about your browsing activities in order to provide you with more relevant content and promotional materials, on and off the website, and help us understand your interests and improve the website.
For more information, please contact us or consult our Privacy Notice.
Your binder contains too many pages, the maximum is 40.
We are unable to add this page to your binder, please try again later.
This page has been added to your binder.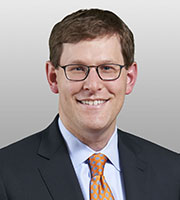 Steve Fagell is co-chair of the White Collar Defense and Investigations Practice Group. For two years in a row, Law360 has recognized Covington's white collar group as a "Practice Group of the Year," and The American Lawyer dubbed Covington's white collar lawyers "The Regulator Whisperers" in a January 2018 feature story in connection with AmLaw's "White Collar/Regulatory Litigation Department of the Year" awards.
Mr. Fagell is a former senior official in the Criminal Division at the U.S. Department of Justice. He represents companies and individuals facing sensitive government investigations, with particular expertise in cases involving the FCPA, export controls, and complex accounting fraud.
In 2018, Global Investigations Review/Who's Who Legal ranked Mr. Fagell first on its list of "most highly regarded" investigations practitioners under 45 in the United States, describing him as having an "eminent name for both corporations and individuals on matters of high-stakes civil and criminal enforcement." The Chambers USA guide also has recognized Mr. Fagell as a nationwide "expert" in FCPA and as a leading white collar specialist, noting that he is "held in high esteem by clients" and describing him as a "very smart and astute lawyer who has shown great skill at handling complex factual matters that require a lot of thought."
Mr. Fagell has advised clients in the life sciences, financial services, defense, beverages, technology, energy, and manufacturing industries on matters relating to foreign bribery, export controls, corporate whistleblowers, insider trading, accounting fraud, banking, government contracting, and transnational tax issues. He has led highly sensitive internal investigations in China, Russia, and elsewhere for Fortune 500 companies, and, when he was an associate at the firm, defended an individual in what has been described as the largest personal income tax evasion case in US history.
As a leading commentator on the SEC whistleblower program, as well as FCPA enforcement and financial fraud more generally, Mr. Fagell has been interviewed by numerous media outlets, including CNBC, The National Law Journal, The American Lawyer, Corporate Board Member, Corporate Crime Reporter, and Compliance Week.
Fortune 100 aerospace/defense company: Lead counsel in securing a complete declination in 2017 from DOJ after a four-year criminal export controls and false statements investigation.
Leading Non-Profit Entity: Co-lead counsel in securing a complete declination in 2017 from DOJ after a five-year FCPA investigation.
Anheuser-Busch InBev: Lead counsel in securing a complete declination in 2016 from DOJ and a favorable settlement from the SEC in connection with parallel FCPA investigations of ABI's former joint venture in India.
Hewlett-Packard Company: Settlement counsel in 2014 FCPA resolutions with DOJ and SEC regarding HP's businesses in Russia, Poland, and Mexico.
United Technologies Corporation: Lead Washington, D.C. counsel in a 2012 criminal export controls and false statements enforcement action by DOJ.
Leading technology company: Lead coordinating counsel across various criminal and civil regulatory investigations by DOJ, SEC, FTC, state AGs, and other regulators.
Leading biopharmaceutical company: Lead counsel in an ongoing, multi-jurisdictional FCPA investigation by DOJ/SEC.
Lead counsel to various individuals in connection with FCPA, insider trading, foreign currency exchange manipulation, and VW diesel emissions investigations by U.S. authorities.
Counsel to a Fortune 100 manufacturing company in a 17-month FCPA investigation by the SEC that concluded without enforcement action.
Counsel to a large regional bank in an SEC inquiry concerning mortgage loan repurchase reserves that concluded without enforcement action.
United States v. Anderson, 416 F. Supp. 2d 110 (D.D.C. 2006) (ordering early Rule 16 disclosures from the government in a complex criminal tax prosecution).
Memberships and Affiliations
White Collar Law360, Editorial Advisory Board (2013-2015)
Edward Bennett Williams Inn of Court
Mr. Fagell is former Deputy Chief of Staff and Counselor in the Criminal Division at the Department of Justice. As one of the highest-ranking members of the Criminal Division's senior leadership team from 2009-2010, Mr. Fagell was a key advisor to Assistant Attorney General Lanny A. Breuer on a broad range of litigation, policy, legislative, and management issues.
Earlier in his career, Mr. Fagell worked at The Monitor Group as a business strategy consultant.
GIR/Who's Who Legal, "Named the top investigations lawyer in the United States under 45" (2018)
Finalist for White Collar/Regulatory Litigation Department of the Year by The American Lawyer (2017)
Law360, White Collar Practice Group of the Year (2017)
Chambers USA, Litigation: White Collar Crime & Government Investigations (DC) and FCPA (Nationwide) (2015-2018)
Chambers Global: Corporate Investigations (2016-2018)
Chambers Latin America: Fraud and Corporate Investigations (2017)


Euromoney

, Benchmark: Expert Guide to America's Leading Litigation Firms and Attorneys - Securities, White Collar Crime Star, DC (2012-2018)
Legal 500, Dispute Resolution - International Trade (2017) and White-Collar Criminal Defense (2011, 2014-2016)
Washington DC Super Lawyers, Criminal Defense: "Rising Star" (2013); White Collar (2015-2018)