Our Website Uses Cookies
We and the third parties that provide content, functionality, or business services on our website may use cookies to collect information about your browsing activities in order to provide you with more relevant content and promotional materials, on and off the website, and help us understand your interests and improve the website.
For more information, please contact us or consult our Privacy Notice.
Your binder contains too many pages, the maximum is 40.
We are unable to add this page to your binder, please try again later.
This page has been added to your binder.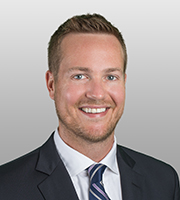 Through more than a decade of experience in private practice and positions within the FDA and on the Hill, Wade Ackerman has acquired unique insights into the evolving legal and regulatory landscape facing companies marketing FDA-regulated products. Mr. Ackerman advises clients on FDA regulatory matters across a range of sectors, including drugs and biologics, cosmetics, medical devices and diagnostics, and digital health products and services associated with drugs and traditional devices. He serves as one of the leaders of Covington's multidisciplinary Digital Health Initiative, which brings together the firm's considerable resources across the broad array of legal, regulatory, commercial, and policy issues relating to the development and marketing of digital health technologies.
Until June 2016, Mr. Ackerman served as Senior FDA Counsel to the U.S. Senate Health Education, Labor & Pensions (HELP) Committee. In this role, he was involved in all major legislative initiatives, oversight hearings, and other Senate activities concerning the FDA and the Federal Food, Drug, and Cosmetic Act. From January 2015 through June 2016, he helped negotiate many of the FDA-related provisions in the 21st Century Cures Act, which included reforms to FDA's review and approval of new drugs, devices, combination products, and digital health software. He also worked closely with the FDA and other stakeholders as Congress examined legislative reforms in other key areas, including diagnostics and laboratory developed tests, cosmetics, and over-the-counter drugs.
Before taking his Senate role, Mr. Ackerman served for more than five years as Associate Chief Counsel within the FDA's Office of Chief Counsel. He was responsible for providing legal advice to the FDA's Center for Drug Evaluation and Research (CDER) and the Office of Commissioner (OC) on a wide range of issues. While at FDA, he also helped to develop and implement the Food and Drug Administration Safety and Innovation Act (FDASIA) of 2012 and the Drug Quality and Security Act (DQSA) of 2013—both significant reforms to FDA's regulatory authorities.
Advised global healthcare company GSK on FDA regulatory components of the company's $300 million equity investment and collaboration with genetic testing and data science company 23andMe -- a collaboration focused on R&D of new medicines, using human genetics as the basis for discovery.
U.S. Senate Committee on Health, Education, Labor, and Pensions, Senior FDA Counsel
U.S. Food and Drug Administration, Associate Chief Counsel
Daily Journal, "Top Health Care Lawyers" (2020)
Named one of the most influential diverse lawyers in Los Angeles by the Los Angeles Business Journal (2018).
Legal 500 US, Health Care - Life Sciences (2017)

COVID-19: Legal and Business Toolkit
We are helping clients around the world navigate this evolving, complex situation.
View the Toolkit
Government Service
U.S. Senate
U.S. Department of Health and Human Services – Food and Drug Administration