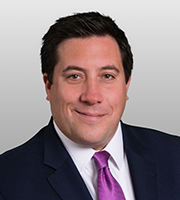 Adam M. Studner's practice focuses on white collar criminal matters, internal corporate investigations, and compliance counseling. He regularly represents clients in Foreign Corrupt Practices Act ("FCPA") and corruption-related internal investigations and risk assessments, designs and implements compliance programs, conducts transactional anti-corruption diligence, and responds to and defends against government investigations and prosecutions on behalf of both business entities across industries and individuals. Mr. Studner is an experienced witness interviewer and has been the lead associate on numerous international investigations regarding allegations of corruption.
Mr. Studner also maintains an active pro bono practice.
Prior to joining Covington, Mr. Studner practiced in the Washington and New York offices of an international law firm.