Our Website Uses Cookies
We and the third parties that provide content, functionality, or business services on our website may use cookies to collect information about your browsing activities in order to provide you with more relevant content and promotional materials, on and off the website, and help us understand your interests and improve the website.
For more information, please contact us or consult our Privacy Notice.
Your binder contains too many pages, the maximum is 40.
We are unable to add this page to your binder, please try again later.
This page has been added to your binder.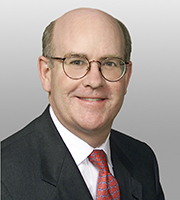 Paul Rogers is a partner with a broad-based corporate and securities transactional and advisory practice. His practice is focused on mergers and acquisitions, venture capital financings, securities offerings, corporate governance, and commercial transactions. He has served as counsel to numerous companies (ranging in size from the development stage to large public companies), entrepreneurs, and venture capital firms.
Mr. Rogers has experience in a number of industries, including government contracting, defense, internet, life sciences, networking and communications, computer software and hardware, distribution, manufacturing, and real estate. Mr. Rogers has practiced in both Boston and Washington, D.C.
Elbit Systems Limited in its acquisition of Universal Avionics Systems Corporation.
Strategic Resources International, Inc., in its sale to Peraton Corporation.
A foreign conglomerate in its acquisition of a U.S. government contractor.
Canopy Education, Inc., in several venture financings.
Graham Holdings Company in its acquisition of Hoover Wood Products Holdings, Inc.
Graham Media Group, a subsidiary of Graham Holdings Company, in its acquisition of two television stations from Nexstar Broadcasting, Inc.
Numerous privately held companies in their acquisitions by publicly-held government contractors.
Western Oncolytics Ltd., in its collaboration and option to purchase agreement with Pfizer Inc.
Kaplan Inc., a subsidiary of Graham Holding Company, in its acquisition of SmartPros, Ltd.
BiddingForGood, Inc., in numerous venture financings and in its sale to FrontStream Holdings, LLC.
ThreatGRID, Inc., in its sale to Cisco Systems, Inc.
Ben Venue Laboratories, a member of the Boehringer Ingelheim group, in the sale of its Bedford Ohio manufacturing facility to Hikma Pharmaceuticals.
Vulnerability Research Labs, Inc., in its sale to Computer Sciences Corporation.
CVG, Inc., in its sale to Integral Systems, Inc.
LPM Latin Power Media, LLC, in its acquisition of V-Me Media, Inc.
XLHealth Corporation in its (i) equity and debt financings and (ii) acquisition of Leprechaun, LLC.
WCI Communities, Inc., in its acquisition of Renaissance Housing Corp and related entities.
The issuers or underwriters of more than 30 public offerings of equity or debt.
Recipient of the John Carroll Society's Pro Bono Legal Service Award for service to the Archdiocesan Legal Network of Washington, DC.
Best Lawyers in America, "Washington Leveraged Buyouts and Private Equity Lawyer of the Year"
Legal 500 US
Education
Georgetown University Law Center, J.D., 1985
cum laude
Georgetown Law Journal, Editor
Williams College, B.A., 1979