Your binder contains too many pages, the maximum is 40.
We are unable to add this page to your binder, please try again later.
This page has been added to your binder.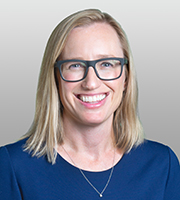 Ingrid Rechtin provides strategic legal advice to companies in the life sciences, technology, clean tech and fintech sectors, ranging from start-ups to global corporations. Her experience includes financings, corporate venture capital investments, mergers and acquisitions, licensing, joint ventures and general corporate matters. She has also advised on numerous strategic investments in IP, acquisitions and divestitures of patent portfolios and complex patent monetization transactions.
Microsoft in various strategic transactions, including:

its $7.2 billion acquisition of Nokia's Devices and Services Business;
its $1.1 billion acquisition of 800 patents from AOL, and its $550 million sale to Facebook of the right to acquire a portion of the AOL portfolio;
its patent monetization transaction with Nokia and Core Wireless involving 2000+ wireless patents; and
its $8.5 billion acquisition of Skype.
Sanofi in the negotiation and drafting of a collaboration agreement and joint venture with Google Life Sciences (now Verily) for the development of digital technology and tools for diabetes.
Prosper Marketplace, Inc. in its acquisition of BillGuard, Inc.
Multiple global life sciences, technology and fintech companies in their corporate venture capital investments into start-ups, including related strategic and commercial rights agreements.
A transportation network company, in matters relating to IP strategy.
Borrego Solar Systems, Inc., a leading integrator for commercial, residential and public sector turnkey, grid-connected solar systems, in multiple pooled project financing transactions.
A global pharmaceutical company, in multiple product divestitures.
An Iraq war veteran, in his application for Combat Related Special Compensation.
Four national spinal cord injury organizations, in connection with their merger.
Member of Model Power Purchase Agreement working group for Solar Energy Industry Association.
Memberships and Affiliations
California State Bar, Corporations Committee, Vice-Chair (2010-2012); Member (2008-2012)
Legal 500 US, Patents: M&A: Venture Capital & Emerging Companies (2014, 2016-2017); Media, Technology, & Telecoms: Technology (2015, 2017); Portfolio Management and Licensing (2016); M&A: Corporate & Commercial (2015); M&A: Large Deals, and Technology: Transactions (2014)
The Recorder, "2017 Women Leaders in Tech Law"
Northern California Super Lawyers, M&A, Business/Corporate (2013-2017) and "Rising Star" (2012)
The Recorder, "50 Lawyers on the Fast Track" (2012)
Legal Aid Society Pro Bono Award (2004)