Daniel L. Russell Jr.
Of Counsel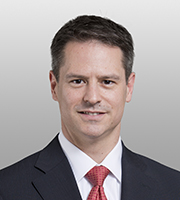 Dan Russell has extensive experience representing government contractors in complex, high-stakes litigation. He has litigated numerous "contractor on the battlefield" tort suits arising out of wartime incidents, as well as other tort and contract suits that implicate significant national defense interests. Mr. Russell is frequently called upon by clients to develop and assert an array of federal-law-based defenses, including the political question doctrine, federal preemption, the government contractor defense, and derivative sovereign immunity.
Mr. Russell has litigated a variety of claims brought by or against the federal government, including: contract disputes before the Court of Federal Claims and the Armed Services Board of Contract Appeals; claims against federal agencies brought under the Administrative Procedure Act and the Federal Tort Claims Act; and enforcement actions brought by the U.S. Food & Drug Administration. He has also litigated matters involving insurance coverage, environmental torts, the Civil False Claims Act, and international arbitration award enforcement under the New York Convention.
Mr. Russell's extensive appellate experience includes matters before the U.S. Courts of Appeals for the D.C. Circuit, Third Circuit, Fourth Circuit, Fifth Circuit, Ninth Circuit, Eleventh Circuit, Federal Circuit, and the U.S. Supreme Court.