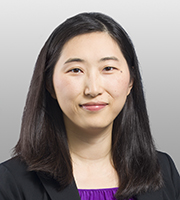 Teresa Park is a litigator with extensive experience representing a variety of clients in heavily regulated industries, including the pharmaceutical and health care sectors, and defending clients in state and federal investigations.
Ms. Park represents and advises clients facing government investigations and criminal prosecutions alleging fraud, off-label promotion, and violations of the False Claims Act ("FCA"), Anti-Kickback Statute, and other federal statutes. In addition to Ms. Park's active White Collar Defense & Investigations work, Ms. Park maintains a significant civil litigation practice, including multidistrict and class action litigation, through her representation of clients in federal and state courts. She is well-versed in preparing cases for trial and has expertise on e-Discovery issues.
Ms. Park also maintains an active pro bono practice.