Your binder contains too many pages, the maximum is 40.
We are unable to add this page to your binder, please try again later.
This page has been added to your binder.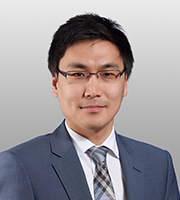 Nooree Lee represents government contractors in a wide variety of litigation and counseling matters across the federal, state, and local government markets. Mr. Lee counsels clients on every legal aspect of government contracts. His primary areas of practice include pre-award and post-award bid protests, grants and cooperative agreements, and suspension and debarment proceedings. In addition, Mr. Lee represents contractors in matters relating to disclosure of confidential data under the Freedom of Information Act.
Mr. Lee also maintains an active pro bono practice focusing on security clearance applications.
Represented a major professional services consulting firm in a post-award bid protest before the GAO, resulting in reopening of the competition.
Represented a major telecommunications company in a pre-award bid protest of a GSA Federal Supply Schedule contract, resulting in amendment to key terms of the contract.
Coordinated a large regulatory due diligence team in connection with asset purchase of a major government contractor by a private equity firm.
Counseled a defense contractor in connection with sales to the Israeli government under the Foreign Military Sales program.
Represented a small engineering services contractor in an expedited request for reconsideration of a debarment determination by the Army, resulting in the contractor being removed from the excluded parties list.
Litigated a complex, multi-claim consolidated appeal before the Armed Services Board of Contract Appeals.
Conducted an internal investigation into potential Civil False Claims Act violations on a Navy base services contract.
Represented a defense contractor in commercial litigation to enforce non-compete and non-solicitation agreements with key employees.
Litigated a commercial contract dispute between prime and subcontractors under an Air Force contract.
Represents clients in appeals of denied security clearance applications. Recently succeeded in reversing a denial of a security clearance application before the Department of Energy.
Represents clients in public housing disputes, with a particular focus on discrimination claims and Section 8 vouchers.
Memberships and Affiliations
Co-Chair of Young Lawyers Committee, ABA Section of Public Contract Law (2015-2016)
Board of Contract Appeals Bar Association
Board Member, Asian Pacific American Bar Association of DC (2014-2016)
Law Clerk, Legal Aid of North Carolina