Our Website Uses Cookies
We and the third parties that provide content, functionality, or business services on our website may use cookies to collect information about your browsing activities in order to provide you with more relevant content and promotional materials, on and off the website, and help us understand your interests and improve the website.
For more information, please contact us or consult our Privacy Notice.
Your binder contains too many pages, the maximum is 40.
We are unable to add this page to your binder, please try again later.
This page has been added to your binder.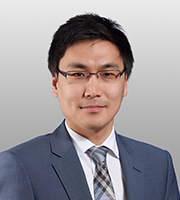 Nooree Lee represents government contractors in a wide variety of transactional, litigation, and counseling matters across the federal, state, and local government markets. His primary areas of practice include corporate transactions involving contractors, pre-award and post-award bid protests, and grants and cooperative agreements.
Both within and beyond the government contracts industry, Mr. Lee advises clients on how to best safeguard and leverage their intellectual property. Relatedly, he represents companies seeking to protect their confidential data from disclosure under the federal Freedom of Information Act and state law equivalents.
Mr. Lee maintains an active pro bono practice focusing on security clearance applications.
Represented numerous parties in government contracts M&A activity, including Veritas Capital in its acquisitions of Peraton and SolAero Technologies.
Successfully litigated a post-award bid protest before the GAO on behalf a major professional services consulting firm, resulting in reopening of the competition.
Represented a major telecommunications company in a pre-award bid protest of a GSA Federal Supply Schedule contract, resulting in amendment to key terms of the contract.
Counseled a major defense systems integrator in connection with sales to the Israeli government under the Foreign Military Sales program.
Litigated a defective pricing appeal before the Armed Services Board of Contract Appeals.
Negotiated terms for licensing a video-game engine for use in a military simulation program designed for the U.S. Special Operations Command.
Counseled a start-up web-analytics company on software licensing matters.
Successfully litigated a reverse-FOIA action on behalf of a life sciences trade association to protect confidential intellectual property from public disclosure.
Represents clients in appeals of denied security clearance applications.
Represents clients in public housing disputes, with a particular focus on discrimination claims and Section 8 vouchers.
Memberships and Affiliations
Co-Chair of Young Lawyers Committee, ABA Section of Public Contract Law (2015-2018)
Board of Contract Appeals Bar Association
Former Board Member, Asian Pacific American Bar Association of DC
Law Clerk, Legal Aid of North Carolina