Our Website Uses Cookies
We and the third parties that provide content, functionality, or business services on our website may use cookies to collect information about your browsing activities in order to provide you with more relevant content and promotional materials, on and off the website, and help us understand your interests and improve the website.
For more information, please contact us or consult our Privacy Notice.
Your binder contains too many pages, the maximum is 40.
We are unable to add this page to your binder, please try again later.
This page has been added to your binder.
Joan L. Kutcher
Of Counsel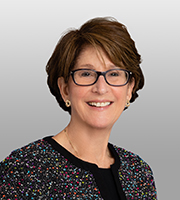 Joan Kutcher has more than 30 years of experience providing strategic advice to stakeholders in a broad range of industries, with a particular expertise in federal and state health care-related programs. Over the years, she has helped pharmaceutical companies, government contractors, insurance companies, trade associations and states successfully navigate the Congress and regulatory agencies.
Drawing on decades of experience, Ms. Kutcher successfully advises clients on both proactive legislative campaigns and defensive strategies to advance their legislative and regulatory goals. She played a key role in the development of the Long-Term Care Insurance program for federal employees. Ms. Kutcher is a senior member of Covington's Public Policy Practice Group, and has served on the firm's Retirement Committee for five years.
Advising clients on public policy developments for new legislation or regulations, particularly with respect to Medicare reimbursement and drug pricing initiatives.
Legislative and strategic advisor to John Hancock Financial Services on a wide range of tax and retirement security matters. Assisted client in its efforts to secure legislation allowing the portability of lifetime income products without penalties included in the SECURE Act; assisted in creating a public private partnership encouraging the purchase of long-term care insurance.
Legislative and strategic advisor to Unisys Corporation on homeland security, tax, single-employer pension and budget matters.
Successfully assisted medical device manufacturer in securing Medicare coverage and reimbursement for innovative product and Medicare coverage of a bet-the-company drug for a pharmaceutical company.
Provide strategic advice to companies subject to congressional oversight.
Assisted healthcare industry stakeholders in securing funding relief under the CARES Act.
Assisted in securing millions of dollars in additional Medicaid dollars for Puerto Rico in the Affordable Care Act.
Advised the Council for Court Excellence (CCE) in its efforts to provide prisoners in the District of Columbia, who are not a danger to public safety, to accumulate good time credits toward early release. CCE also worked to expand the District's compassionate release program. The spread of COVID-19 in DC prisons pressed the need for improving the District's early release programs.

Assisted Helping Hands: Monkey Helpers for the Disabled in addressing air travel limitations related to "service animals" and state level restrictions on the possession of primates; assisted in securing an amendment to The Captive Primate Safety Act to ensure that the legislation did not constrain the nonprofit organization's ability to continue to place specially trained capuchin monkeys with the disabled.

Served as Guardian Ad Litem in child custody dispute in Superior Court matter on behalf of the Children's Law Center.

Memberships and Affiliations
The Raymond Locke Foundation, Inc., Vice President of Board of Directors, organized to provide after-school athletic program in high risk, underserved neighborhood.

District of Columbia Bar Association, Health Care Committee
Governor of New York,

Senior Legislative Counsel

(

1981-1989)

U.S. Department of Energy, Office of Hearings and Appeals,

Deputy Assistant Director

(1978-1981)
Education
Catholic University of America, Columbus School of Law, J.D., 1978
Catholic University Law Review,

Member
Wheaton College, B.A., 1975
summa cum laude

Phi Beta Kappa