Frankie Donnie Hoskey
Staff Attorney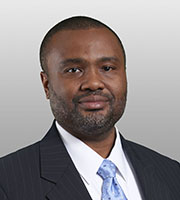 Donnie Hoskey is a senior staff attorney specializing in e-discovery for complex litigation and regulatory matters.
He has over 15 years of experience developing and managing large-scale discovery processes for antitrust matters, civil litigations, and governmental investigations across a variety of industries.
As part of his practice, he supervises contract attorneys, works with Litigation Support, and works with outside vendors in order to provide efficient and cost-effective discovery.