Maria Georges
Special Counsel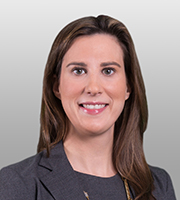 Maria Georges is a litigator who represents a variety of corporate clients in white-collar defense and complex civil matters.
Ms. Georges defends pharmaceutical companies, life science companies, and financial institutions, as well as other clients in government investigations. Ms. Georges has extensive experience in Department of Justice investigations involving the Food, Drug and Cosmetic Act, the Anti-Kickback Statute, and the False Claims Act. Ms. Georges also has significant experience in defending pharmaceutical companies against employment retaliation claims.
In addition to government investigations, Ms. Georges also conducts internal corporate investigations and advises clients on compliance related issues, including risk mitigation. She also has significant experience with complex E-Discovery and privilege issues.