Joshua Gray
Special Counsel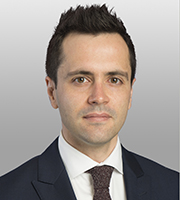 Joshua Gray is a commercial, privacy and technology lawyer and is resident in our London office.
Mr. Gray's practice includes structuring and negotiating bespoke technology projects, privacy and GDPR, product counselling for services involving the use of new (and often data-driven) technologies, software development, outsourcing, and other business critical commercial transactions. Mr. Gray has a focus on digital health, Internet enabled business models, and the content, gaming, media, telecommunications, and travel sectors.
Mr. Gray frequently works on international mandates and has experience working on projects in the Asia-Pacific, Europe, India, Middle East, and United States. Mr. Gray has spent time working in-house on secondments to a major international bank's global commercial legal team (in London) and a Middle Eastern telecommunications operator's commercial/regulatory team (in the United Arab Emirates).