Our Website Uses Cookies
We and the third parties that provide content, functionality, or business services on our website may use cookies to collect information about your browsing activities in order to provide you with more relevant content and promotional materials, on and off the website, and help us understand your interests and improve the website.
For more information, please contact us or consult our Privacy Notice.
Your binder contains too many pages, the maximum is 40.
We are unable to add this page to your binder, please try again later.
This page has been added to your binder.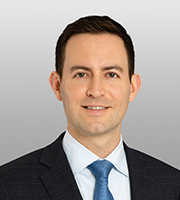 Mark Finucane's practice focuses on representing institutions and individuals in high-stakes investigations involving issues relating to anti-corruption, money laundering, securities enforcement, and other matters presenting significant criminal and civil risk. Mr. Finucane regularly acts for clients in major multi-lateral investigations involving U.S. enforcement authorities. In addition to Mr. Finucane's investigations practice, he regularly advises clients on compliance program obligations under the U.S. Foreign Corrupt Practices Act.
Representing a major financial institution in multi-agency investigation of foreign bribery relating to hiring practices.
Representing a special committee of the board of directors of a global non-profit organization in internal investigation of foreign bribery issues.
Representing a major financial institution in investigations into debt collection and foreclosure practices by state and federal regulators.
Representing two major financial institutions in criminal investigations related to alleged tax shelters.
Representing a major financial institution in U.S. Department of Justice investigation into the creation and underwriting of mortgage-backed securities.
Representing an energy production company in preliminary injunction litigation arising out of a consent solicitation.
Representing a private equity fund in litigation arising out of the fund's successful acquisition of a company in a bidding war.
Representing an energy services company in insurance litigation over damage caused by Hurricane Sandy.
Representing a major sports league in insurance dispute and underlying litigation.
Completed a full-time pro bono rotation at the Neighborhood Legal Services Program, representing low-income DC residents in family law matters.
Represented a political party under investigation by the Department of Justice.

COVID-19: Legal and Business Toolkit
We are helping clients around the world navigate this evolving, complex situation.
View the Toolkit