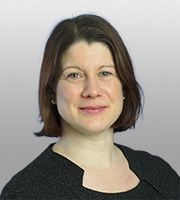 Louise Freeman focuses on complex commercial disputes, including mis-selling claims, asset management disputes, shareholder disputes, and International Swaps and Derivatives Association (ISDA)-related disputes.
Ms. Freeman has particular experience in the financial services sector, where her clients include investment banks, international corporate groups, asset managers, and credit rating agencies.
Ms. Freeman also represents parties in significant competition litigation proceedings, including the pioneering synthetic rubber cartel damages action, which was named as a "standout" competition matter by the FT's Innovative Lawyers 2015 and listed as one of The Lawyer's Top 20 cases of 2014.
Legal 500 describes Ms. Freeman as "one of London's most effective partners."