Our Website Uses Cookies
We and the third parties that provide content, functionality, or business services on our website may use cookies to collect information about your browsing activities in order to provide you with more relevant content and promotional materials, on and off the website, and help us understand your interests and improve the website.
For more information, please contact us or consult our Privacy Notice.
Your binder contains too many pages, the maximum is 40.
We are unable to add this page to your binder, please try again later.
This page has been added to your binder.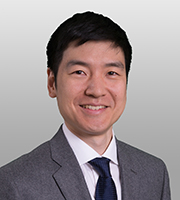 Victor Ban is an associate in the Washington office who helps clients navigate international trade matters and complex disputes. His experience includes assisting companies and governments in connection with World Trade Organization (WTO) dispute settlement, antidumping and countervailing duty investigations, trade compliance assessments under U.S. law and international agreements, trade agreement negotiations, and international arbitration. He has handled matters before the U.S. Department of Commerce, the U.S. International Trade Commission, U.S. Customs and Border Protection, and various U.S. federal courts and arbitral tribunals. To each engagement, he brings perspectives drawn from his experience in business, government, and multilateral institutions, spanning the U.S. and East Asia.

Prior to joining the firm, he clerked for Judge Emilio M. Garza of the U.S. Court of Appeals for the Fifth Circuit and Judge Rudolph Contreras of the U.S. District Court for the District of Columbia.

Previously, Mr. Ban was a management consultant with McKinsey & Company, serving clients in Mainland China, Taiwan, and Hong Kong. Mr. Ban has also worked with the Office of the U.S. Trade Representative and the United Nations Human Settlements Programme in Japan.
Representing a Canadian aircraft manufacturer in a U.S. countervailing duty investigation.
Advising a multinational chemical manufacturer regarding an antidumping investigation in China.
Representing a technology firm in arbitration stemming from cross-border cyber-fraud.
Advising a Korean state-owned enterprise on post-arbitration negotiations and enforcement of arbitral awards.
Advising companies and trade associations regarding the obligations of foreign governments under various WTO and free trade agreements.
Advising an East Asian trade ministry on the interpretation of the WTO Agreement on Trade-Related Aspects of Intellectual Property Rights (TRIPS).
Assessing the compliance of various transactions with the WTO Agreement on Subsidies and Countervailing Measures and the OECD Arrangement on Officially Supported Export Credits.
Supporting tenants and landlords appearing before the Landlord-Tenant Branch in the Civil Division of the Superior Court of the District of Columbia.
Representing a provider of behavioral health and residential services in proceedings before the District of Columbia Office of Administrative Hearings.
Office of the U.S. Trade Representative, Intern (2011)
McKinsey & Company, Business Analyst and Associate (2007-2010)
United Nations Human Settlements Programme, Coordinating Officer (2009)