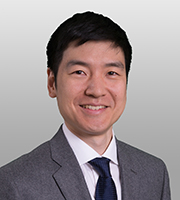 Victor Ban is an associate in the Washington office who helps clients navigate international trade matters and complex disputes. His experience includes assisting companies and governments in connection with World Trade Organization (WTO) dispute settlement, antidumping and countervailing duty investigations, trade compliance assessments under U.S. law and international agreements, trade agreement negotiations, and international arbitration. He has handled matters before the U.S. Department of Commerce, the U.S. International Trade Commission, U.S. Customs and Border Protection, and various U.S. federal courts and arbitral tribunals. To each engagement, he brings perspectives drawn from his experience in business, government, and multilateral institutions, spanning the U.S. and East Asia.

Prior to joining the firm, he clerked for Judge Emilio M. Garza of the U.S. Court of Appeals for the Fifth Circuit and Judge Rudolph Contreras of the U.S. District Court for the District of Columbia.

Previously, Mr. Ban was a management consultant with McKinsey & Company, serving clients in Mainland China, Taiwan, and Hong Kong. Mr. Ban has also worked with the Office of the U.S. Trade Representative and the United Nations Human Settlements Programme in Japan.