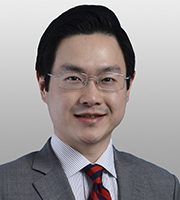 Ping An defends government enforcement actions and handles internal investigations into corporate misconduct on behalf of multinational corporations operating in China and other jurisdictions in Asia, as well as advises on the creation and implementation of corporate compliance programs.
Mr. An has provided regular FCPA and anti-corruption advice to multinationals during mergers and acquisitions, advised companies on compliance risks of proposed transactions, and assisted with revamping and upgrading internal controls and risk mitigation measures.
Mr. An has handled dozens of investigations for Fortune 500 companies in the pharmaceutical, medical device, technology, consulting, manufacturing, and consumer goods industries, including multi-jurisdictional FCPA investigations across different continents. He has particular expertise in handling investigations, risk assessments, third-party audits, and compliance advisory in the life sciences industry. With experience working with multiple top 20 global pharmaceutical companies, Mr. An has accumulated a considerable body of knowledge of life sciences companies' risk profiles in China.
Mr. An is natively bilingual in Mandarin Chinese and English, and has traveled to 28 cities in mainland China to conduct investigations and risk assessments, and make site visits.
He also manages cross-border litigation in U.S. courts. As a trial lawyer, Mr. An first-chaired a number of jury trials and binding arbitrations in California.