Our Website Uses Cookies
We and the third parties that provide content, functionality, or business services on our website may use cookies to collect information about your browsing activities in order to provide you with more relevant content and promotional materials, on and off the website, and help us understand your interests and improve the website.
For more information, please contact us or consult our Privacy Notice.
Your binder contains too many pages, the maximum is 40.
We are unable to add this page to your binder, please try again later.
This page has been added to your binder.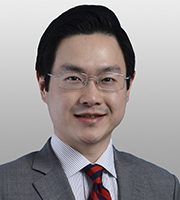 Ping An has deep experience handling internal investigations in China and other jurisdictions in Asia, and in defending multinational companies in investigations brought by the U.S. and Chinese governments. He also has provided regular FCPA and anti-corruption advice to multinationals operating in China and participated in compliance risk assessment projects.
Conducted multiple internal investigations for several leading multinational research-based pharmaceutical companies operating in China.
Conducted an internal investigation for a global manufacturing company related to allegations of corruption in Southeast Asia.
Conducted an internal investigation on behalf of a leading consumer goods company into allegations of improper payments to officials in China.
Conducted compliance risk assessments for a multinational pharmaceutical company's subsidiaries in China, Japan, India, Korea, and Indonesia.
Conducted a risk assessment for an automotive company's Chinese operations.
Provided regular anti-corruption advice to a multinational personal care products company operating in China.
Independently handled three jury trials in California state courts and three binding arbitrations to verdict.
Defended a Chinese client in a U.S. multi-district federal product liability litigation.
Enforced a multi-million dollar verdict by the Hong Kong International Arbitration Centre on behalf of a German company.
Defended a leading U.S. food services company in a criminal investigation by Chinese enforcement authorities.
Represented the Chinese joint venture partner of a European multinational telecommunications company in an internal investigation for potential FCPA issues.
Handled a contract dispute matter for a U.S. consulting firm regarding its Chinese operations.