Our Website Uses Cookies
We and the third parties that provide content, functionality, or business services on our website may use cookies to collect information about your browsing activities in order to provide you with more relevant content and promotional materials, on and off the website, and help us understand your interests and improve the website.
For more information, please contact us or consult our Privacy Notice.
Your binder contains too many pages, the maximum is 40.
We are unable to add this page to your binder, please try again later.
This page has been added to your binder.
Sinan Utku
Special Counsel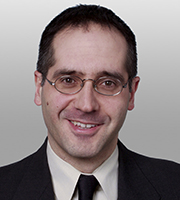 Sinan Utku advises clients on patent and intellectual property issues across a variety of technologies, including telecommunications, cryptography, computer software, pharmaceuticals, medical devices, and electricals. He has advised clients ranging from large multinational companies, such as Microsoft, Bayer, Huawei, Samsung to smaller, start-up, and middle-sized companies. Mr. Utku holds a Ph.D. in physics, and this, combined with his technical training, enhances his ability to provide sophisticated, commercial advice on complex technical issues. He is also deeply involved with Covington's Turkey Initiative.
Patent and IP
Dr. Utku has advised clients in the following areas:
Pre-litigation patent counseling, including advising on validity and infringement-related disputes;
World-wide patent portfolio management and counseling;
Technology and IP due diligence in the context of mergers and acquisitions, and other corporate transactions;
IP aspects of project finance and other commercial transactions;
In U.S. patent litigation, including disputes relating to patents essential to standards and pharmaceutical patents;
Post-grant challenges to validity of patents before the U.S. Patent & Trademark Office (PTO);
Representation before technology standards organizations;
Drafting of original patent applications and prosecution before the U.S. PTO; and
Providing patent policy advice, including in connection with the impact of proposed patent legislation around the world.
In addition to being a U.S.-qualified lawyer who is also authorized to practice in England and Wales, Mr. Utku is also a U.S. patent attorney authorized to practice before the U.S. PTO. He regularly speaks at international conferences on patent issues and conducts trainings for clients on patents.
Turkey Initiative
Dr. Utku spends a significant amount of time in Ankara, Turkey, where he provides on-the-ground coordination for client matters in Turkey. He has accordingly been involved in a broad variety of matters in Turkey, including internal investigations, sanctions work, corporate transactions, EU litigation, and international arbitration, in addition to matters relating to intellectual property. Mr. Utku also provides training and speaks at conferences in Turkey in connection with intellectual property-related matters. He is a part-time instructor at Bilkent University Law School in Ankara, where he has taught courses on common law contract law, technology law, and IP protection for start-up companies. Dr. Utku is a native-level speaker of Turkish.
Managing world-wide patent portfolios relating to innovative drugs for multinational pharmaceutical company.
Representation of Huawei in complex patent litigation in the U.S.
Representation of Microsoft at the IP Committee of the Digital Video Broadcasting Project standards-setting organization.
Representation of Celgene in transactional due diligence of complex portfolio of patents relating to innovative products.
Representation of Allergan relating to potential disputes in connection with one of its innovative products.
Representation of multinational technology and energy company in connection with its world-wide IP policies and agreements.
Representation of BSA in connection with policy and legislative issues around the world relating to the patentability of computer-implemented inventions.
Representation of PhRma in connection with proposed patent legislation and public policy issues.
Representation of Samsung Electronics Company, Ltd. in IPR proceedings relating to network and mobile devices and players.
Representation of CBS Interactive, in inter partes reexamination proceedings relating to mobile communications technology.
Representation of Verizon in reexamination proceedings against TiVo relating to patents on video recording functionality.
Representation of Samsung in patent litigation relating to patents on networked devices.
Turkey Initiative
Represented large Turkish bank in connection with its challenge of EU trade controls before the General Court of the Court of Justice for the European Union.

Represented Meteksan Savunma in connection with IP management and strategy issues.

Represented major Turkish bank in connection with EU and US sanctions issues.

Represented GAMA Güç Sistemleri in connection with US and EU sanctions issues.

Represented international pharmaceutical industry organization in connection with pharmaceutical patent issues in Turkey.

Representation of multi-national oil company in internal investigation relating to FCPA and UK Bribery Act issues in Turkey.

Represented international consumer products company in an international arbitration relating to an insurance dispute arising from losses in Turkey.
Provided assistance to non-governmental organizations in connection with issues relating to freedom of expression in Eastern Europe.

Counseling a non-governmental organization on legality of data retention laws under the European Convention on Human Rights.
Memberships and Affiliations
Licensing Executives Society, UK, Member

American Business Forum in Turkey

The Chartered Institute of Patent Attorneys, Associate Member
Education
Columbia Law School, J.D., 1997
Yale University, Ph.D., 1994
Yale University, M.S./M.Phil., 1990
Duke University, B.S., 1988
summa cum laude

Phi Beta Kappa
Bar Admissions
District of Columbia
New York
Solicitor of the Senior Courts of England and Wales
U.S. Patent and Trademark Office