Michael K. Stern
Of Counsel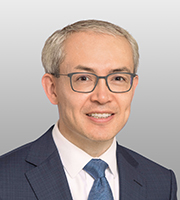 Michael Stern advises pharmaceutical companies on their most complex, high-stakes FDA regulatory issues. With over 15 years of experience, he frequently counsels innovative drug and biotechnology companies on Hatch-Waxman, biosimilars, and orphan drug issues, including regulatory exclusivity and life-cycle management strategies. Clients consult Mr. Stern on a broad range of R&D-related issues, including strategies for application submission, engagement with FDA, qualifying for expedited programs and priority review vouchers, and Risk Evaluation and Mitigation Strategies (REMS). Mr. Stern joined Covington from FDA, where he served as an Associate Chief Counsel from 2010 to 2016.
While at FDA, Mr. Stern advised FDA's Center for Drug Evaluation and Research (CDER) and Center for Biologics Evaluation and Research (CBER) on regulatory issues including the approval of complex generic drugs, citizen petitions, biosimilars, REMS, imports, and user fees. Mr. Stern also worked with the U.S. Department of Justice (DOJ) to prosecute enforcement actions and defend FDA against legal challenges to agency decisions.
Mr. Stern speaks frequently on FDA regulatory issues, both in the U.S. and abroad.