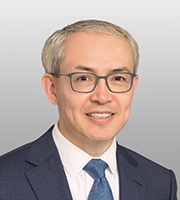 Michael Stern helps clients solve FDA regulatory challenges relating to pharmaceuticals and biotechnology products. He has particular expertise with Hatch-Waxman and biosimilars issues, including regulatory exclusivity and life-cycle management strategies. Mr. Stern also advises clients on a broad range of other issues that often require engagement with FDA, including priority review vouchers, breakthrough therapy designation, Risk Evaluation and Mitigation Strategies (REMS), and user fees. Mr. Stern joined Covington from FDA, where he served as an Associate Chief Counsel from 2010 to 2016.
While at FDA, Mr. Stern provided legal advice to FDA officials on Hatch-Waxman and biosimilars matters that raised complex legal and scientific issues. Mr. Stern also advised FDA officials on the implementation of the Biologics Price Competition and Innovation Act (BPCIA) and the Generic Drug User Fee Amendments (GDUFA). In addition, Mr. Stern worked with the U.S. Department of Justice (DOJ) to defend FDA against legal challenges to agency decisions. Mr. Stern also worked with DOJ to prosecute injunction and seizure actions, and negotiated consent decrees to resolve those enforcement actions.
Before joining FDA, Mr. Stern was a lawyer in private practice. He provided FDA regulatory advice to trade association and pharmaceutical industry clients and represented clients in a broad range of litigation matters, including Hatch-Waxman patent litigation.