Our Website Uses Cookies
We and the third parties that provide content, functionality, or business services on our website may use cookies to collect information about your browsing activities in order to provide you with more relevant content and promotional materials, on and off the website, and help us understand your interests and improve the website.
For more information, please contact us or consult our Privacy Notice.
Your binder contains too many pages, the maximum is 40.
We are unable to add this page to your binder, please try again later.
This page has been added to your binder.
Kimberly A. Strosnider
Partner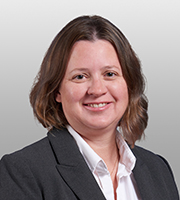 Co-chair of the firm's International Trade Controls practice group, Kim Strosnider advises companies on the application of international trade controls, including export controls, economic sanctions, and antiboycott laws and regulations.
Ms. Strosnider counsels clients across a range of industries on trade control matters, including resolving complex compliance, enforcement, licensing, and jurisdiction/classification issues. She regularly advocates for clients before the key trade controls agencies, including the
U.S. Departments of State, Commerce, and Treasury.
Ms. Strosnider has led numerous internal investigations for clients on trade controls matters, and has helped companies design and implement compliance programs. She also frequently advises on trade control issues in mergers, acquisitions, and divestitures.
Among the areas in which Ms. Strosnider counsels clients are compliance with the Export Administration Regulations (EAR), International Traffic in Arms Regulations (ITAR), economic sanctions programs administered by the Treasury Department's Office of Foreign Assets Control (OFAC), and antiboycott programs administered by the Commerce and Treasury Departments. She also advises on compliance with ATF regulations.
Ms. Strosnider also has represented clients in state and federal court litigation and before arbitration panels.
Led more than a dozen internal investigations on export control matters for a major U.S. aerospace manufacturing company, including designing and helping the company implement corrective actions.
Conducted a global sanctions compliance risk assessment for a major non-U.S. extractives company.
Provide day-to-day counseling and advice to a U.S. oilfield services company on U.S. sanctions, export controls, and antiboycott compliance, including securing export licensing to support the company's worldwide operations and providing training in U.S. trade controls compliance.
Advise companies in the media, manufacturing, and other sectors on Cuba sanctions and export control issues.
Led an internal investigation for a U.S. manufacturer relating to trade with Iran, including guiding the company on OFAC compliance issues and Securities and Exchange Commission reporting requirements.
Assisted a U.S. manufacturer in navigating U.S. defense trade and nuclear regulations with respect to a major project in China.
Advise a global services firm on compliance with the U.S. sanctions targeting Russia, including diligence with respect to the ownership and control of various business partners.
For a diversified U.S.-based manufacturing company, developed multi-jurisdictional compliance manuals covering its global operations that addressed export controls, sanctions, and antiboycott compliance, as well as anti-corruption compliance.
Represented dozens of clients in mergers and acquisitions activities, including conducting and responding to trade controls due diligence, crafting representations and warranties and other contractual provisions related to trade controls compliance, and filing M&A-related notifications with the State Department.
Successfully defended a $20 million trade-controls- related claim against a U.S. technology company related to the divestment of a business unit.
Counseled a non-U.S. company on U.S. and UN sanctions relevant to activities in Somalia.
Counsel numerous clients on the application of U.S. sanctions and humanitarian licensing programs for the provision of food, medicine, and medical devices to Iran, Sudan, Syria, and Cuba, including providing guidance on general and specific licensing and the use of license exceptions.
Assisted client in obtaining Commerce Department licensing for export of drone technology to Africa.
Advised defense contractor on internal investigation related to an antiboycott compliance issue.
Advice to a leading conservation organization on export controls applicable to technology used in wildlife protection.
Memberships and Affiliations
Immediate Past Co-Chair, Aerospace & Defense Industries Committee, American Bar Association (ABA) Section of International Law (2013-2015)

Society for International Affairs (SIA), Associate Member
Chambers USA, International Trade: Export Controls & Economic Sanctions (2017-2019)
Chambers Global, International Trade: Export Controls & Economic Sanctions (2018-2020)
Legal 500 US, International Trade (2015-2016)