Our Website Uses Cookies
We and the third parties that provide content, functionality, or business services on our website may use cookies to collect information about your browsing activities in order to provide you with more relevant content and promotional materials, on and off the website, and help us understand your interests and improve the website.
For more information, please contact us or consult our Privacy Notice.
Your binder contains too many pages, the maximum is 40.
We are unable to add this page to your binder, please try again later.
This page has been added to your binder.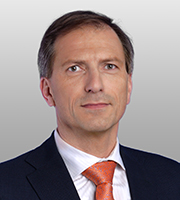 Ansgar Simon has a broad-based transactional tax practice. He regularly advises on mergers and acquisitions, restructuring transactions, recapitalizations, divestitures (including spin-offs), and the structuring of joint ventures, involving both corporations and partnerships for tax purposes. He also regularly advises on the structuring and ongoing tax matters of private equity funds and other alternative investment vehicles, and the structuring for their portfolio investments.
Mr. Simon has extensive experience advising clients on international tax matters. He regularly represents clients on inbound and outbound U.S. federal income tax matters such as CFC, GILTI and PFIC planning, related tax-efficient (re-)structurings, foreign currency-related matters, and the application and use of U.S. tax treaties.
Illumina Inc. in its pending $1.2 billion acquisition of Pacific Biosciences.
Emergent BioSolutions in its acquisition of PaxVax from group of investors including an affiliate of Cerberus Capital Management.
Elbit Systems in its acquisition of Universal Avionics Systems.
ONCAP and Mavis Tire Holdings LLC in the combination of Mavis Tire Holdings LLC and Express Oil Change & Tire Engineers.
Aristocrat Leisure Limited in its acquisition of Big Fish Games, Inc. from Churchill Downs Incorporated.
Howard Bancorp in its tax-free acquisition of First Mariner Bank.
The Walter and Eliza Hall Institute of Medical Research (WEHI) in its royalty monetization transaction of the cancer drug Venetoclax with the Canada Pension Plan Investment Board.
Various other royalty monetization transactions, including for the Boston Children's Hospital.
NFL On Location in its acquisitions of Anthony Travel, Kreate, Nomadic Entertainment Group and Runaway Tours.
RedBird Capital Partners, LLC in various acquisitions.
Goldman, Sachs & Co. in the disposition of its Colombian mining operations to Murray Energy Corporation.
Javelin Global Commodities in the formation and tax structuring of its worldwide commodities trading business.
Omnilife in its disposition of the Chivas USA Soccer Club.
Liberty Global plc in its $23.3 billion acquisition of Virgin Media Inc. and the related expatriation of Liberty Global Inc. to the United Kingdom.
SunGard Data Systems, Inc. in its tax-free spin-off of its Availability Services operations.
Vivendi/Universal Music Group in its acquisition and partial disposition of the EMI Music Group.
The Dow Chemical Company in the divestiture of its Styron unit to Bain Capital.
American Axle in its out-of-court restructuring.
The Dow Chemical Company in the tax structuring for its $17.4 billion joint venture with a subsidiary of the Kuwait Petroleum Company.
Merrill Lynch in its acquisition by Bank of America.
DaimlerChrysler AG in its disposition of 80.1% of Chrysler Holding LLC to Cerberus.
Citigroup in its acquisition of Old Lane Funds.
Memberships and Affiliations
Fellow, American College of Tax Counsel
New York State Bar Association, Member of the Executive Committee of the Tax Section; Co-Chair of the Committee on Cross-Border M&A
American Bar Association, Member of the Section of Taxation
Member of Tax Review (New York)
Mr. Simon has practiced corporate tax law at several international law firms.