Andrew Stanner
Special Counsel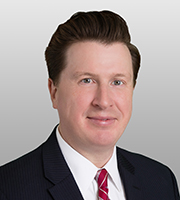 As a seasoned trial attorney with deep government experience, Andrew Stanner advises clients on agency-led investigations and enforcement matters, cybersecurity, and life sciences litigation. His time serving as Deputy General Counsel at U.S. Office of Personnel Management, Senior Counsel at the U.S. Department of Justice, and as a senior trial attorney at the Public Defender Service for the District of Columbia, informs his understanding of his clients' needs from both business and government perspectives and provides a strong foundation for solving his clients' toughest legal challenges.
Mr. Stanner was appointed by the White House to serve as the Deputy General Counsel at the U.S. Office of Personnel Management in the wake of two high profile data breaches affecting critical government information systems. He advised the Director and other senior administration officials on compliance matters, internal and congressional investigations, class action defense, regulatory affairs, and agency communications.
He was previously Senior Counsel in the Office for Access to Justice at the Department of Justice, where he drafted amicus briefs and other pleadings in state and federal lawsuits alleging unconstitutional state court practices, including discriminatory money bail schemes, abusive fines and fees practices, and inadequate public defense systems. Mr. Stanner also advised the Office of the Solicitor General on Supreme Court and appellate matters.
Mr. Stanner has tried more than two dozen criminal cases before judges and juries, including several major felonies. As a senior trial attorney at the Public Defender Service, he represented clients who were targets and/or witnesses in grand jury investigations and criminal prosecutions by the United States. He has extensive experience with motions practice, negotiating plea and immunity agreements, witness preparation, and sentencing advocacy.