Our Website Uses Cookies
We and the third parties that provide content, functionality, or business services on our website may use cookies to collect information about your browsing activities in order to provide you with more relevant content and promotional materials, on and off the website, and help us understand your interests and improve the website.
For more information, please contact us or consult our Privacy Notice.
Your binder contains too many pages, the maximum is 40.
We are unable to add this page to your binder, please try again later.
This page has been added to your binder.
John Stewart Playforth
Partner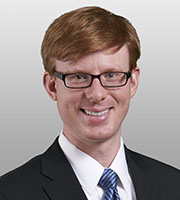 John Playforth is a litigator in the firm's Washington office. Mr. Playforth specializes in defending financial institutions, corporations, and sports leagues in high-stakes antitrust litigations and has extensive experience representing defendants in antitrust class actions and complex, multi-district litigations.
Representing a leading investment bank in antitrust class actions involving interest rate swaps, stock lending, and base metals warehousing.
Obtained dismissal of antitrust class action claims against a leading investment bank in a case involving zinc futures trading and zinc warehousing. In re Zinc Antitrust Litig., 155 F. Supp. 3d 337 (S.D.N.Y. 2016).
Representing the NFL in multi-district class action antitrust challenges to its broadcast distribution arrangements for out-of-market games (In re NFL Sunday Ticket Antitrust Litigation).
Obtained summary judgement against a $3.5 billion antitrust claim and defended the ruling on appeal. Motorola Mobility v. AU Optronics 773 F.3d 826 (7th Cir. 2014).
Representing the NFL in antitrust challenges to the league's trademark licensing arrangements (American Needle, Inc. v. New Orleans La. Saints & Villa v. San Francisco Forty Niners, Ltd.).
Representing a leading electronics manufacturer in In re TFT-LCD Antitrust Litigation, a consolidated set of antitrust class actions and related cases involving liquid crystal displays.
Washington DC Super Lawyers, Antitrust Litigation "Rising Star" (2014, 2018-2019)
Education
Harvard Law School, J.D., 2009
magna cum laude
Harvard Journal of Law and Public Policy, Executive Editor
Harvard University, B.A., 2006
magna cum laude
Phi Beta Kappa