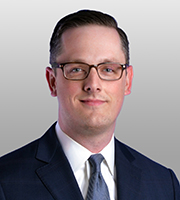 Steven Mossey represents and counsels clients on a wide variety of complex commercial transactions involving intellectual property, technology, and data. His broad based practice includes technology and life science transactions as well as Digital Health transactions, in which stakeholders across the healthcare, technology, and communications industries harness the power of data and information technology to improve the effectiveness and efficiency of their products, solutions and services, create new and cutting-edge innovations, and achieve better outcomes for patients. In addition, Mr. Mossey's practice involves evaluating and advising on intellectual property and technology issues that arise in the conduct of day-to-day business activities as well as general corporate transactions such as mergers and acquisitions. He also advises clients on strategic aspects of intellectual property, including the worldwide procurement, defense, and enforcement of intellectual property rights.
Prior to joining the firm, Mr. Mossey worked at a leading international law firm in New York City, where he represented clients in all aspects of patent practice, including patent litigation in the U.S. Federal Courts and at the U.S. Patent and Trademark Office, due diligence for corporate acquisitions and investments, freedom-to-operate and opinion work, and patent portfolio development.
Mr. Mossey is a registered patent attorney. He holds a degree in Mechanical Engineering from Cornell University and obtained his J.D. from Fordham University School of Law.