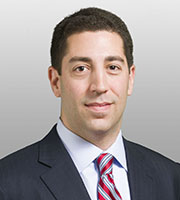 Michael Maya is a litigator whose practice focuses on the resolution of complex civil disputes. He has particular expertise in the representation of clients in the life sciences industry and in cases brought under the False Claims Act and state consumer protection statutes. He has represented clients at all stages of litigation, including pre-complaint investigations, motions practice, discovery, trial, and appeals, and he has appeared in state and federal courts across the country, as well as in arbitral tribunals.
In addition to his civil litigation practice, Mr. Maya also advises corporate clients and individuals in connection with government and internal investigations in a wide range of industries.
Prior to joining the firm, Mr. Maya served as a law clerk for Judge Maxine M. Chesney of the United States District Court for the Northern District of California.