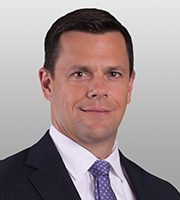 Mark Mosier represents clients in high-stakes, complex appeals in both federal and state courts.
Mr. Mosier has represented clients in more than 20 cases before the Supreme Court of the United States. He has filed briefs in many of the highest profile cases before the Court in recent terms, including the same-sex marriage, Affordable Care Act, and legislative prayer cases. He has also represented clients in more than 40 cases in federal courts of appeals and state appellate courts. These appeals have involved a wide range of legal issues, including administrative law, Alien Tort Statute, class actions, and insurance coverage disputes.
Before joining the firm, Mr. Mosier was a law clerk to Chief Justices John G. Roberts, Jr. and William H. Rehnquist of the U.S. Supreme Court, and to Judge Deanell R. Tacha of the U.S. Court of Appeals for the Tenth Circuit.