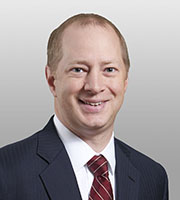 Kevin King advises clients on appellate litigation, administrative law, and communications matters.
In his appellate practice, Mr. King draws on his experience as a law clerk at the Supreme Court of the United States and at two United States Courts of Appeals. His appellate work includes representation of Fortune 100 companies, trade associations, small businesses, and pro bono clients.
Mr. King also helps businesses and trade associations challenge unlawful and burdensome regulations issued by federal agencies. He has successfully litigated administrative-law challenges against the Federal Communications Commission, the Environmental Protection Agency, the Food and Drug Administration, the Department of Veterans Affairs, and other agencies.