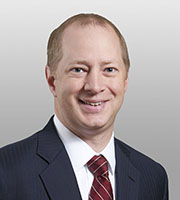 Kevin King advises clients on appellate litigation, administrative law, constitutional law, and communications matters.
Mr. King regularly briefs and argues high-stakes matters in the federal courts of appeals. He represents a broad range of clients—including Fortune 100 companies, trade associations, and small businesses—in courts nationwide. In his appellate practice, Mr. King draws on his experience as a law clerk at the Supreme Court of the United States and at two federal courts of appeals.
Mr. King also litigates cases involving federal agency rules and regulations. He is a co-author of the administrative-law chapter in a major commercial litigation treatise and has successfully litigated challenges against the Federal Communications Commission, the Environmental Protection Agency, the Department of the Interior, the Food and Drug Administration, the Patent and Trademark Office, the Department of Veterans Affairs, and other agencies.
In addition, Mr. King assists clients in evaluating the constitutionality of federal and state legislation, including under the First Amendment, the Commerce Clause, the Takings Clause, and preemption doctrines. Mr. King has litigated constitutional challenges in a broad variety of contexts, including product labeling and business regulation.