Christine Saunders Haskett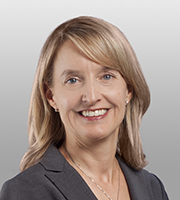 Christine Haskett represents global companies in complex coverage disputes with their insurers. Ms. Haskett's practice encompasses disputes involving property and business interruption insurance, asbestos liabilities, product liability claims, construction claims, and D&O insurance. Ms. Haskett represents companies in a wide range of industries, and she has particular expertise within the chemical, oil, and manufacturing industries and with cases involving technologies that leverage her Chemical Engineering background.
Ms. Haskett has also represented semiconductor and pharmaceutical companies in patent and intellectual property-related disputes.