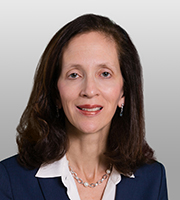 Pamela Forrest has over 20 years of experience in advising clients on a broad range of FDA regulatory issues. Her practice focuses on FDA medical device matters, including premarket notification, premarket approval, product recalls, Medical Device Reporting (MDR), Quality System Regulation (QSR) compliance, establishment registration and device listing, labeling and promotion, import/export issues, and clinical trial requirements.
Ms. Forrest frequently advises medical device manufacturers on responses to FDA enforcement actions, including Form FDA-483 observations and Warning Letters. She works closely with technical quality system experts to draft written responses, advise on corrective actions, and prepare manufacturers for re-inspection.
Ms. Forrest has extensive experience in assisting medical device manufacturers, investment banks, and private equity firms with complex due diligence evaluations regarding the FDA compliance status of acquisition targets. She also frequently counsels start-up medical device firms on market entry strategies, and works with firms to identify the appropriate regulatory pathway and shepherd them through the FDA regulatory process.
Ms. Forrest has written and spoken extensively on various aspects of FDA regulation of medical devices, and has testified before several State legislative committees regarding medical device legal and regulatory issues.