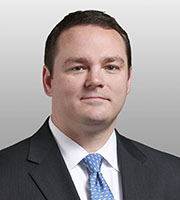 Jason Fowler is a patent litigator who represents clients from wide-ranging industries in high-stakes patent litigation.
Mr. Fowler has experience representing clients at all stages of litigation, from inception of the case through trial and appeal. His trial experience includes both jury and bench trials, as well as in both district courts and the International Trade Commission.
Mr. Fowler previously served as an adjunct professor at Howard University School of Law, teaching Patent Practice & Procedure. He is also a former lecturer on patent law for the Patent Resources Group.
Mr. Fowler is a member of the firm's Technology Steering Committee.
Prior to law school, Mr. Fowler was an engineer at a major manufacturer of marine electronics.