Jeffrey B. Elikan
Partner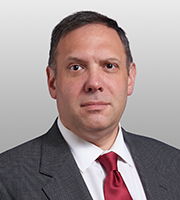 Jeff Elikan is a seasoned patent litigator with substantive trial experience, achieving successful outcomes for clients in a broad range of cases. In particular, Mr. Elikan is sought after for the depth of his experience in handling Hatch-Waxman cases. These representations have involved more than 20 different product franchises in therapeutic areas ranging from antibiotics and oral contraceptives to gastrointestinal and psychiatric medications. He has achieved positive resolutions of pharmaceutical patent litigation for clients such as UCB, Allergan, Shire, Johnson & Johnson, and Fougera, among others.
Mr. Elikan also has experience handling complex civil litigation, including antitrust and breach of contract claims; in addition to appellate work relating to patent litigation.
In addition to his litigation practice, for pre-litigation and other purposes, Mr. Elikan has experience reviewing patent portfolios and provides guidance on legislation affecting specific products.