Moriah Daugherty
Associate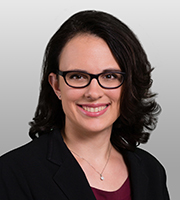 Moriah Daugherty advises clients on a broad range of cybersecurity, data privacy, and national security matters, including government and internal investigations, regulatory inquiries, litigation, and compliance with state and federal privacy laws.
As part of her cybersecurity practice, Ms. Daugherty specializes in assisting clients in responding to cybersecurity incidents, including matters involving Advanced Persistent Threats targeting sensitive intellectual property and personally identifiable information. Ms. Daugherty also assists clients in evaluating existing security controls and practices, assessing information security policies, and preparing for cyber and data security incidents.
As part of her litigation and investigations practice, Ms. Daugherty leverages her government experience to advise clients on national security and law enforcement related compliance issues, internal investigations, and response to government inquiries.
Prior to becoming a lawyer, Ms. Daugherty spent eight years working for the Federal Bureau of Investigation and U.S. Department of Justice.