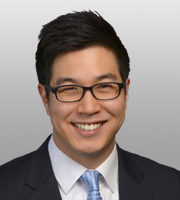 Daniel Cho represents a variety of technology and life sciences companies in high-stakes patent litigation and intellectual property disputes. He has litigated cases before the U.S. Court of Appeals for the Federal Circuit, Patent Trial and Appeal Board (PTAB), and in federal district courts throughout the country.
Mr. Cho has represented clients in all stages of litigation, from case conception through trial and appeal. As a member of multiple trial teams, Mr. Cho has experience drafting dispositive motions, preparing expert and fact witnesses for deposition and trial, taking depositions, arguing at pre-trial hearings, and developing case strategy.
Mr. Cho has represented clients in matters involving a broad array of technologies, including electronics, pharmaceuticals, medical devices, biotech, mechanical, textiles, and gaming.