Our Website Uses Cookies
We and the third parties that provide content, functionality, or business services on our website may use cookies to collect information about your browsing activities in order to provide you with more relevant content and promotional materials, on and off the website, and help us understand your interests and improve the website.
For more information, please contact us or consult our Privacy Notice.
Your binder contains too many pages, the maximum is 40.
We are unable to add this page to your binder, please try again later.
This page has been added to your binder.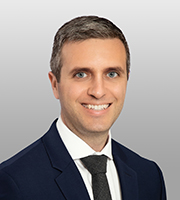 Randy Benjenk represents domestic and foreign financial institutions and trade associations on bank regulatory issues that include compliance, government affairs, and transactional matters.
Mr. Benjenk regularly advises clients on complex bank activities, structure, licensing, and prudential matters, often involving issues of first impression at the federal banking agencies.
Mr. Benjenk represents financial institutions and trade associations in regulatory and legislative policy matters, with an emphasis on changes arising out of U.S. banking legislation and Basel international standards.
Mr. Benjenk counsels on transactions involving large and midsize financial institutions and community banks, including mergers and acquisitions, spinoffs, conversions, and debt and equity issuances. He also represents private equity clients in connection with their investments in banks and bank holding companies and related regulatory applications, as well as fund structuring related to the Volcker Rule.
Representation of General Electric and Synchrony Financial in connection with exchange offer to complete the separation of Synchrony from GE and in connection with Federal Reserve Board application process and approval required for the separation of Synchrony from GE.
Representation of foreign national in acquisition of U.S. bank in a highly contested sale under section 363 of the Bankruptcy Code.
Representation of financial institutions and trade associations in U.S. and international policy matters.
Representation of Brown Brothers Harriman & Co. in a variety of regulatory matters.
Representation of banking organizations in development of resolution plans and recovery plans.
Representation of Washington Area Bicyclist Association in local policy advocacy.
Representation of international NGO clients on global policy issues.
Practices
Education
Harvard Law School, J.D., 2012
Binghamton University, B.A., 2009