Our Website Uses Cookies
We and the third parties that provide content, functionality, or business services on our website may use cookies to collect information about your browsing activities in order to provide you with more relevant content and promotional materials, on and off the website, and help us understand your interests and improve the website.
For more information, please contact us or consult our Privacy Notice.
Your binder contains too many pages, the maximum is 40.
We are unable to add this page to your binder, please try again later.
This page has been added to your binder.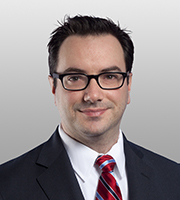 John Balzano represents companies and business associations on U.S. and China regulatory and policy matters related to food, drugs, and other regulated products.
Mr. Balzano has over a decade of experience with legal and regulatory issues related to China, particularly with regard to products regulated by the China Food and Drug Administration and other agriculture, animal and health care products and services. He assists clients with developing strategies to obtain pre-market approvals for these products in China, including clinical development, understanding relevant pricing and reimbursement policies, and reviewing distribution and promotional plans.
He also advises companies and industry associations on their advocacy strategies, including the notice and comment process before Chinese agencies, and understanding macro policy issues.
Mr. Balzano has particular experience in the U.S. advising on import and export issues, regulation of over-the-counter drug products, and requirements for the acquisition and transfer of biospecimens for research purposes.
Assisted business associations with submission of comments on draft legislation and regulations to China Food and Drug Administration.
Developed policy papers on regulatory developments in China, related to good manufacturing practices for infant formula and U.S.-Chinese bilateral dialogues.
Developed advocacy strategy for client related to medical devices and mobile apps.
Assisted device manufacturer with strategy for clinical development and regulatory approval for domestically manufactured devices in China.
Assisted client with developing a strategy to meet U.S. and Chinese regulatory requirements for exporting drugs to China.
Advised on China e-commerce regulatory compliance for cosmetics and food and health food products.
Developed policy paper on hate crime legislation in Asia, South Asia and the U.S. for use in aiding legislators in other countries in creating comparable schemes.
Represented incarcerated individual in completing name change proceedings.
Prior to joining the firm, Mr. Balzano taught Chinese law and transnational litigation at Boston University Law School. He was also a fellow, and then a senior fellow and a lecturer in law, at the China Law Center of Yale Law School, where he worked with Chinese officials from central and local government agencies and academics on cooperative projects related to the drafting of legislation and regulations in China, primarily in the areas of administrative law and food and drug law.
Mr. Balzano was in private practice in New York as a litigator from 2008-2010, where his experience included representing companies in transnational litigation.
In 2004, he was an intern to Rep. Takashi Shinohara in the Japanese House of Representatives.