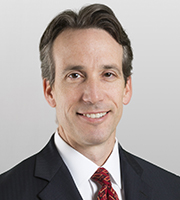 Scott Anthony is a partner in the firm's Silicon Valley office. He advises public and private companies, investment funds and entrepreneurs on mergers and acquisitions, venture capital investments, strategic investments, joint ventures and other transactional matters. His clients include internet, social networking, online gaming, clean technology, software, networking and communications, semiconductor, energy storage and life sciences companies.
Mr. Anthony's practice focuses on companies with connections between China and the U.S. It includes inbound and outbound cross-border acquisitions and strategic investments between U.S. and China based companies, financing of venture backed companies based in China and the U.S. and joint ventures with China based partners.
Mr. Anthony regularly advises private companies in connection with financing and general corporate activities including Centrillion Technologies, LanzaTech New Zealand, ASSIA, Inc. and A Medium Corporation.
Mr. Anthony's cross border expertise includes significant acquisitions and investments by China based companies of U.S. companies as well as of China based target companies, including acquisitions and investments by Tencent, Focus Media, Semiconductor Manufacturing International Corporation (SMIC), JD.com and Spreadtrum Communications.
Mr. Anthony also advises U.S. listed public companies and foreign private issuers on corporate governance and securities compliance issues.