José E. Arvelo
Special Counsel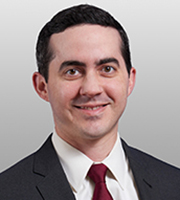 José Arvelo specializes in cross-border disputes and has extensive experience representing clients in high-stakes international arbitrations, transnational litigation, and white collar investigations.
Mr. Arvelo has served as counsel and advisor to multinational companies from diverse industries and foreign sovereigns in investor-state and commercial arbitrations, as well as in complex transnational and multi-district litigation in the United States. He has represented clients prosecuting high-value claims in arbitral proceedings conducted in English and Spanish, and has litigated transnational legal disputes in U.S. courts concerning foreign law, the Alien Tort Statute, the Anti-Terrorism Act, and the Foreign Sovereign Immunities Act, among other issues.
Drawing on his Latin America background, knowledge, and experience, Mr. Arvelo also assists clients with investigations into allegations of bribery and other corporate misconduct in that region.