Danute D. Abrishami
Senior Paralegal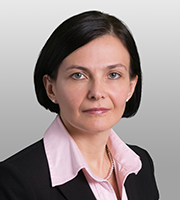 Danute Abrishami specializes in intellectual property and complex litigation before federal district courts, the International Trade Commission, various government agencies, and the U.S. Court of Appeals for the Federal Circuit.
She supports litigation teams in managing all phases of intellectual property litigation from inception, through fact and expert discovery, trial and appeal.
Ms. Abrishami is a senior consultant and project manager for trial preparation and implementation of procedures, case protocols and organizational policies.